New World Items with Old World Prices
Woodland Squirrel Bird Feeders
Woodland Squirrel Bird Feeders
Squirrel Tail
A plump brown squirrel shares his bounty with his feathered pals.
He is cupping a generous serving of birdseed in his fluffy tail.
Lifelike feeder is a lovable, functional outdoor accent!

7" x 4" x 6"
sl12785g
849179010355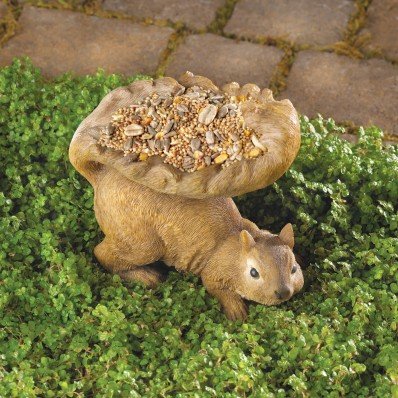 Scurrying Squirrel
With this charming outdoor accent, you get an adorable sculpture for a nearby tree and the birds get a treat!

This squirrel has been caught in the act of running away with a basin full of delicious morsels.

This bird feeder mounts easily to a wooden surface.
4.5" x 7" x 13"
sl10016127g
849179019068