New World Items with Old World Prices
Unusual Globes
Table Top
13" Diameter Italian Replica Globe

Features
Old World 16th century nautical map finish with integrated dark brown solid wood holder and table stand.. Globe opens from its hinged meridian to reveal antique replica fresco interior.
Rotates on its north and south axis.
Contents not included.
Globe stand measures 16-1/8" x 20".
024409963438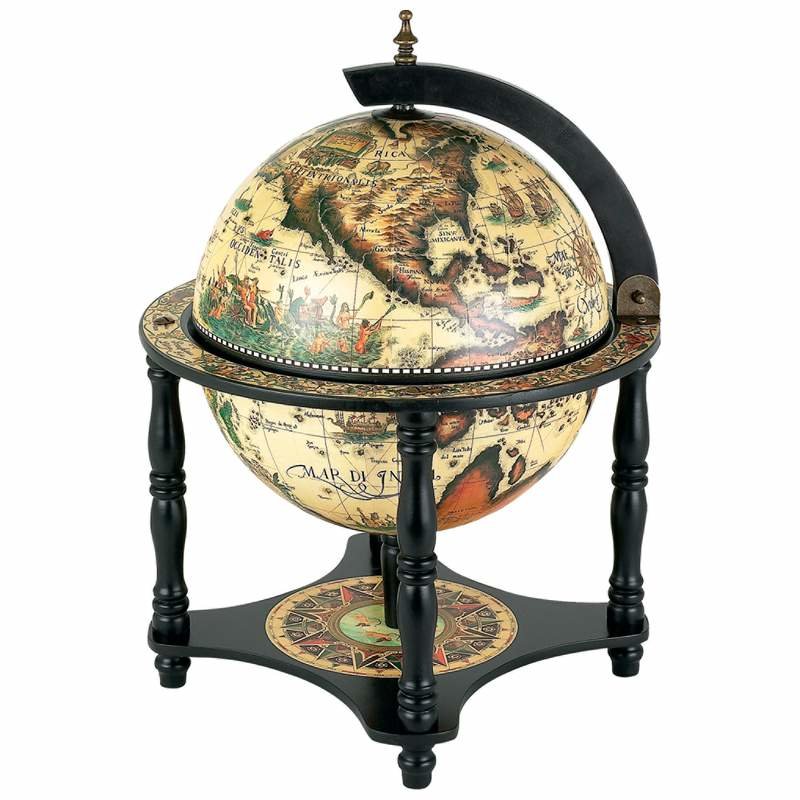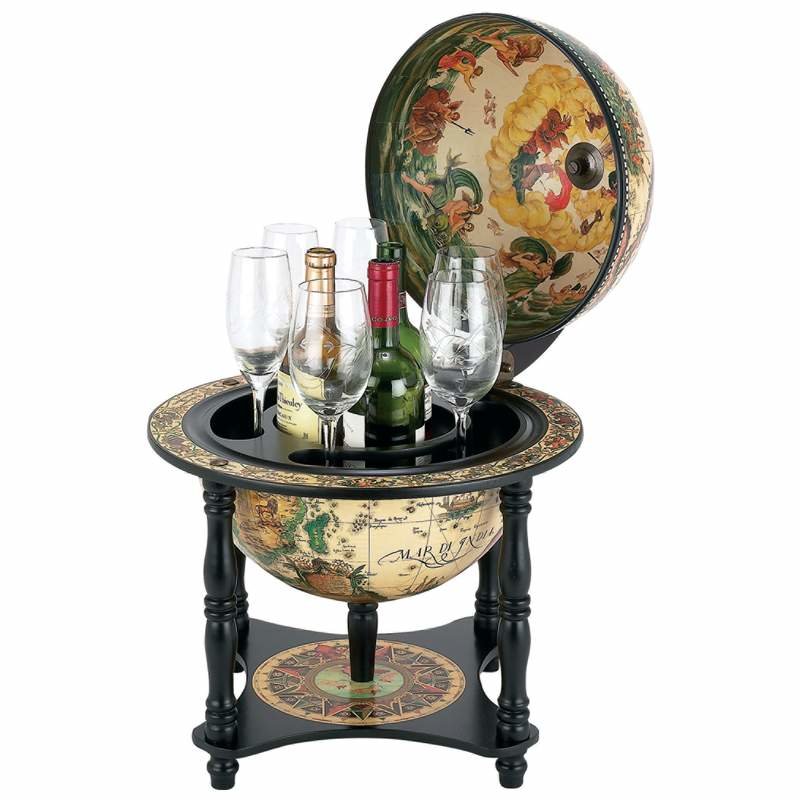 Checkers
13" Diameter Globe with 57pc Chess and Checkers Set
Features globe with wood stand, 24 checker pieces, 32 chess pieces, and 1 game board.
Measures 22-1/2" tall, 16-1/4" in diameter.
812605026176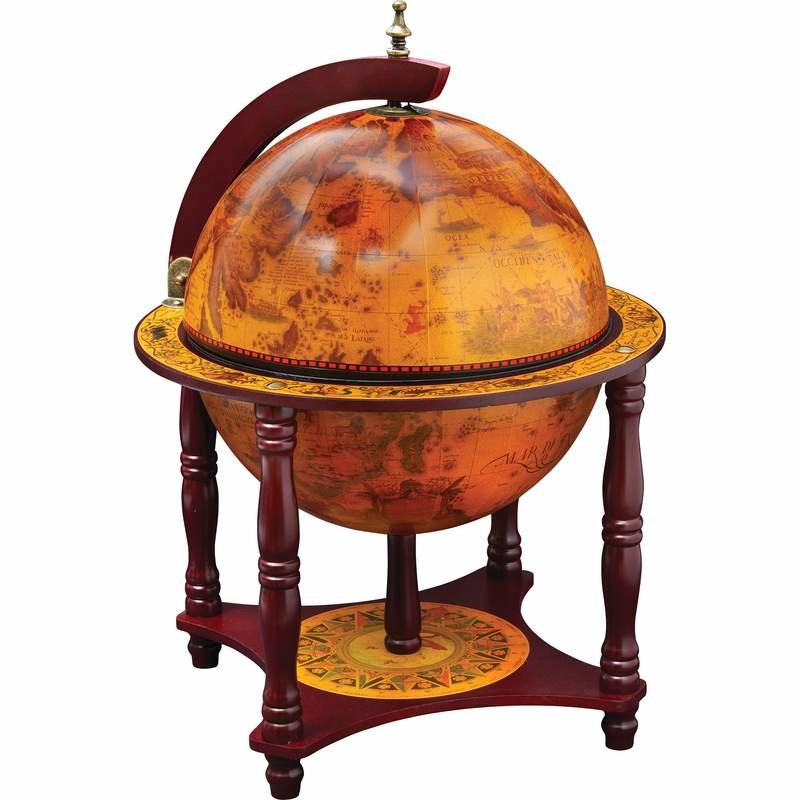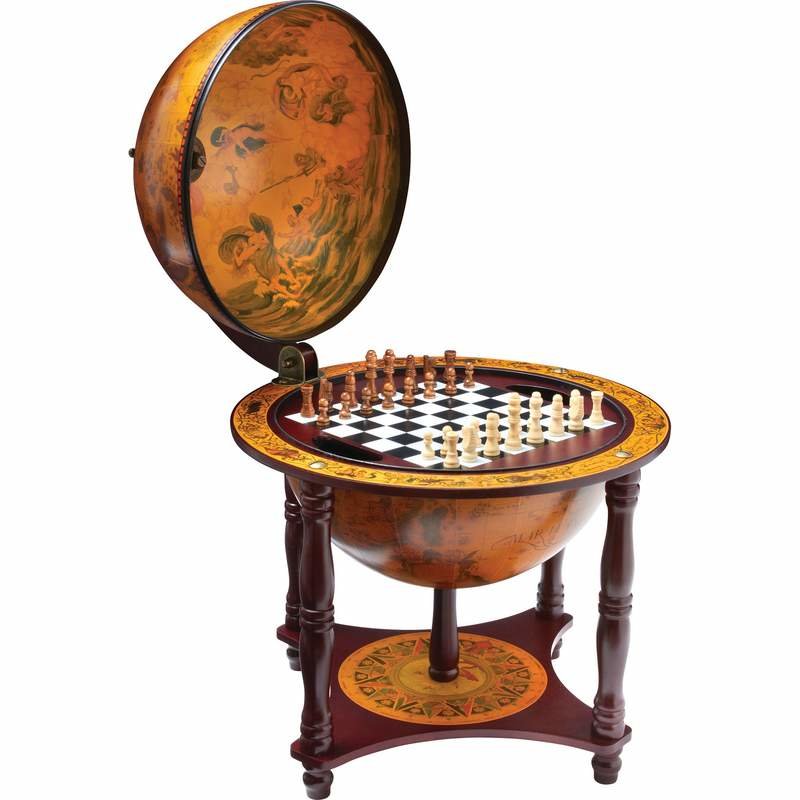 Floor Standing
17-1/2" Diameter Wine Globe

Lift the lid and see faux antique frescoe.
Inside is a view of the heavens.
Outside is Old World map of the earth.
Contents not included.
Stand measures 17-1/2" in diameter, 35-1/2" tall.
024409946493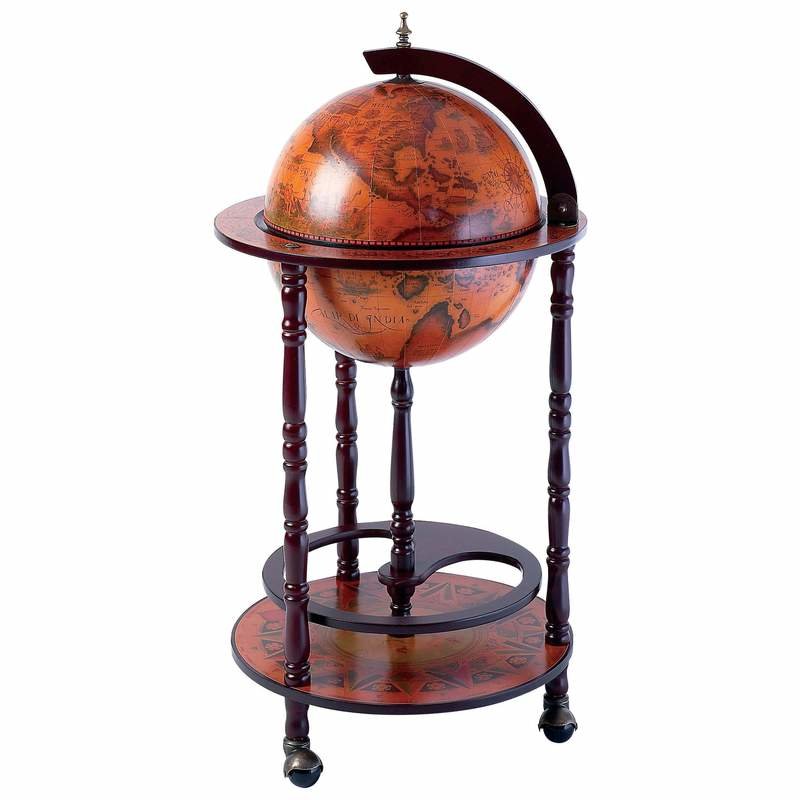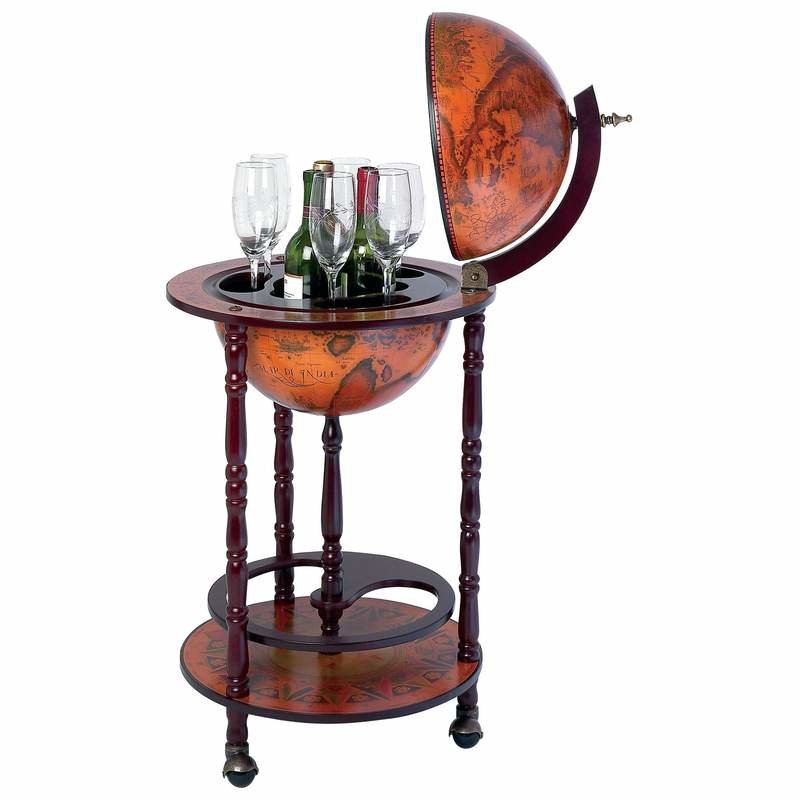 Safe
11-3/4" (300mm) Globe Safe
Features a globe with secret telescopic top that reveals a hidden safe compartment.
Includes wood stand, and caster wheels for easy movement.

Stand measures 17-1/2" in diameter, 33" tall
. 024409510557