New World Items with Old World Prices
Wind Chimes
Colorful Hummingbird Set of 3
Whether a gentle breeze or a strong gust, these chimes will alert you when the wind begins to blow.
These lovely 12" wind chimes are decorated with colorful metal hummingbirds.
Each with a colored glass center to reflect the sunlight, and a 1-3/8" square bell at the bottom to act as the chime.
A lovely addition to patios, porches, overhangs, and trellises.
ampB00IAAA2R8g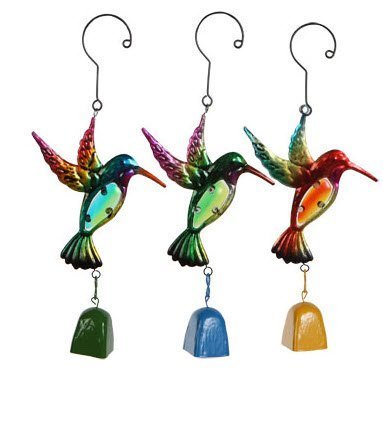 Coppertone

Each breeze will turn into a song when you hang this pretty wind chime from your patio or porch.

It features copper-tone metal chimes and a hanging octagonal wood ornament.

sl10015859g
849179017163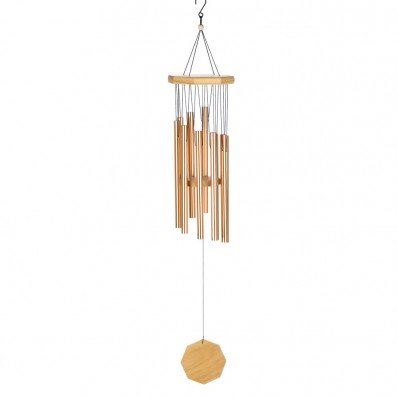 Cardinal

This bright and cheery wind chime looks as good as it sounds.

Bright red cardinals are perched on branches as flowers bloom.
It all dangles among colored gems that sparkle.

Together, they make beautiful music from the summers breeze.

sel12010113g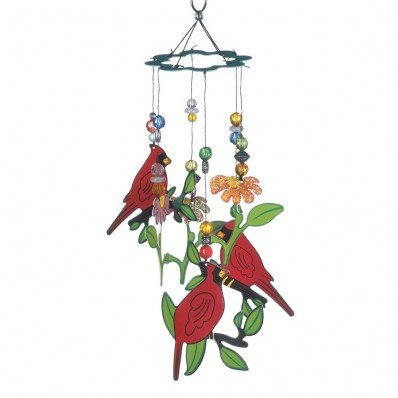 Glass Wind Chimes by Blue Handworks
These Chimes are hand crafted by Artisans in Bali.
Using Sand blasted glass and gathered wood pieces
Each one is and original
Glass makes a gentile tinkling sound in the breeze.

Lovely in the garden or entry way and doubles as wall décor.
Sandblasted Glass Pleasant gentle sound Found Wood

Powder coated to protect finish

Makes a great gift for Gardeners

To retain the finish we recommend periodic application of a sealer such as clear polyurethane otherwise if left outside will oxidize naturally

Artisan crafted


Each one is an original Slight variations in color and shape are the nature of handcrafted crafts
Spring Leaves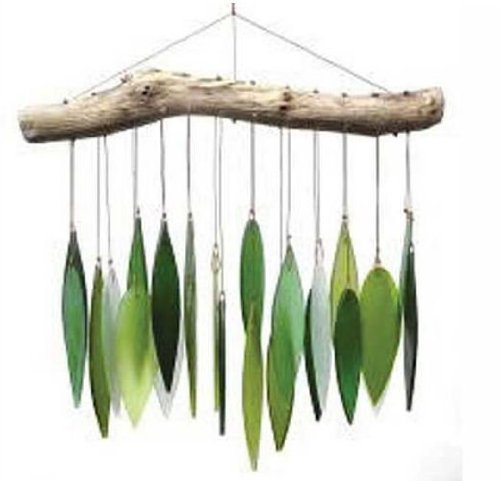 Santa Fe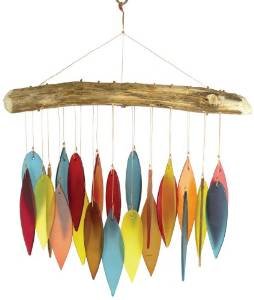 Beach Glass and Driftwood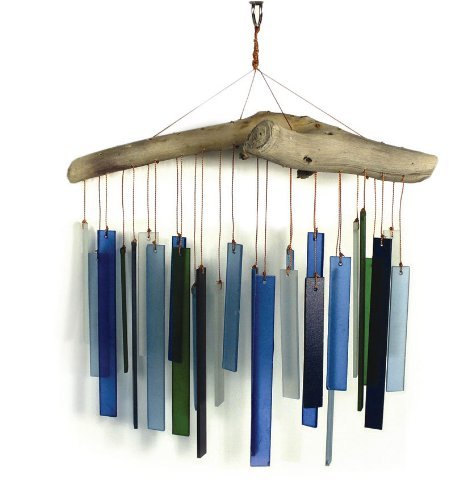 Waterfall Wind Chime, Amazon Green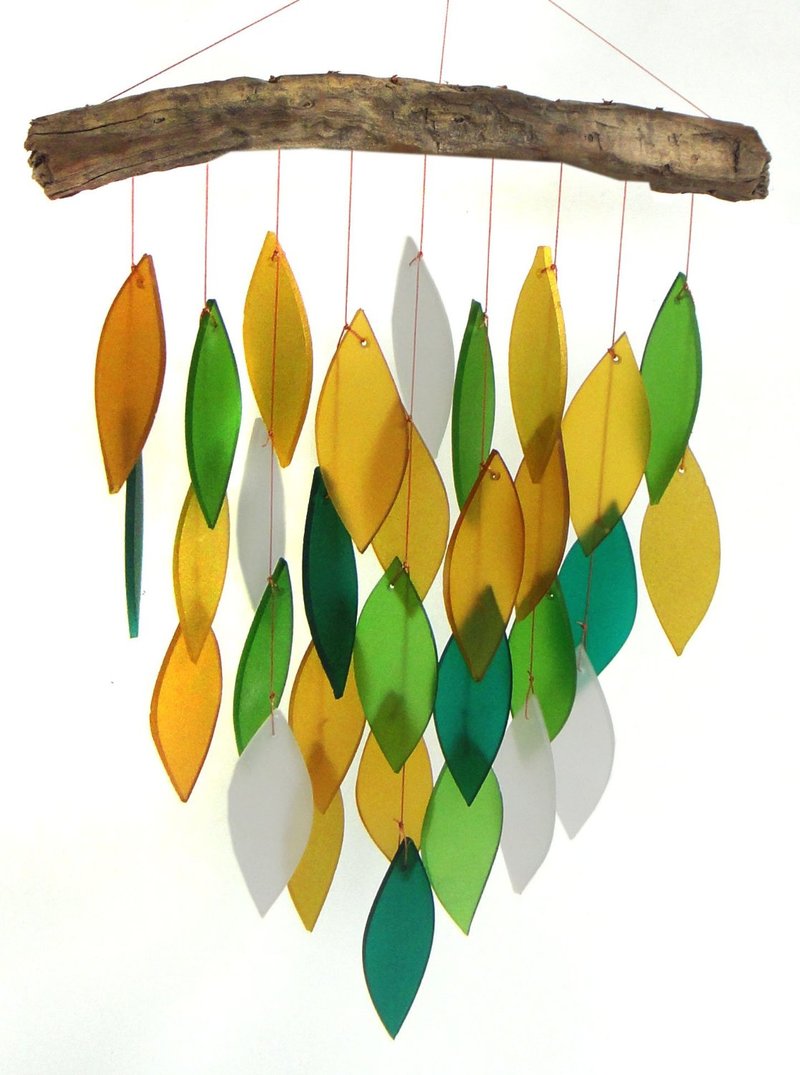 Sharma

Shining chimes weave a gentle breeze into a magical musical spell!

Beautifully crafted with natural wood and geode trim, with silver anodized aluminum pipe.
They sparkle the air with song.
3.75" x 3.75" x 18"
849179003647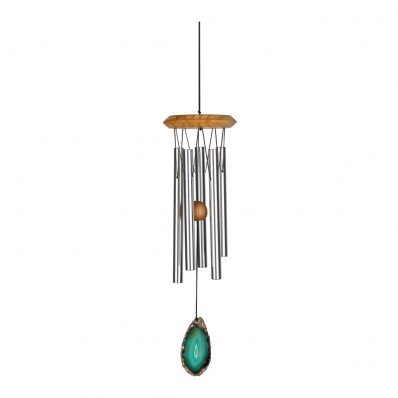 Bronze Vista
The sleek and classic design of this beautifully bronzed wind chime looks as good as it sounds.

The elongated metal tubes make lovely music when the breeze blows through.

Perfect for your porch or patio.

6.75" x 6.75" x 44"
849179022082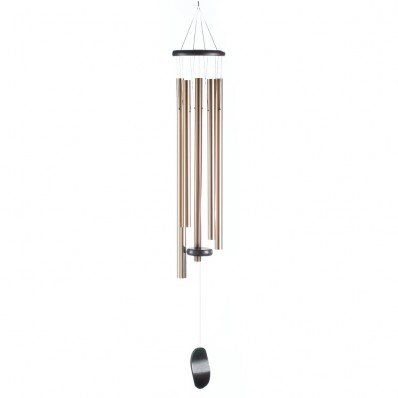 English Garden
With its simple silhouette and understated color scheme, this garden chime is the very essence of English charm. Wood-look pipes turn every breath of breeze into a woody soothing symphony!
6.5" x 6.5" x 36"
849179013646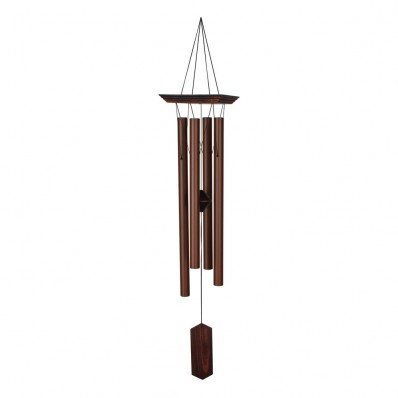 Bronze Cascading
This elegant wind chime creates wonderful melodious sounds with nature's gentle breezes.
18 bronze-toned aluminum pipes hang in a dynamic swirl, each one longer than the one before it, creating 18 unique tones.
A stunning musical display in your home or any protected outdoor area.
Includes wooden platform, sturdy bronze-toned hanging cord and metal hanging ring.
Wooden disc measures 4-1/2" in diameter.
Wind chime hangs 35" long.