New World Items with Old World Prices
Elegant Wall Sconces
Silver Mist
This has beautiful silver metal stems that spring from your wall.
They hold gorgeous faceted glass candle cup blooms and glimmering buds.

Place the candles of your choice inside this unique sconce and enjoy the magical shine.
7.25" x 3.5" x 14"
sl10015946g
849179017064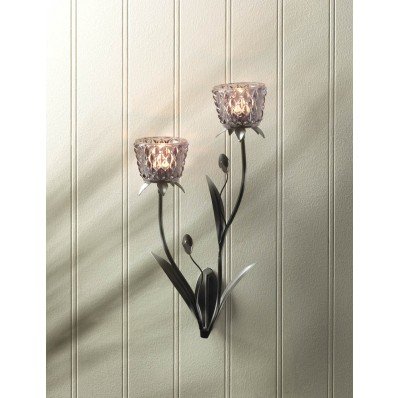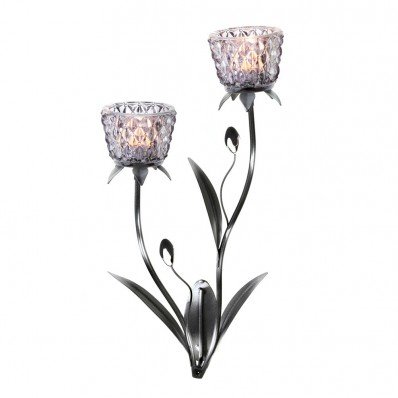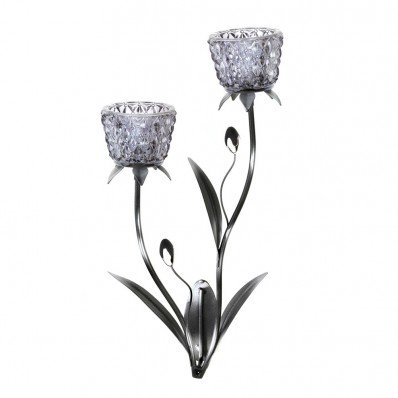 Ornate Scroll

A palatial touch of Tuscan elegance adds old-world beauty to your home!

Ornate matte-black metalwork forms a dramatic backdrop for a crystal-clear cylinder of glass.

Simply add your favorite color pillar candle for instant decorating magic!
Sold Individually
4.25" x 4.5" x 19.8"
sl38370g
849179000950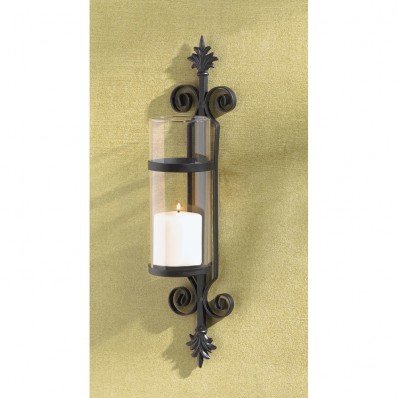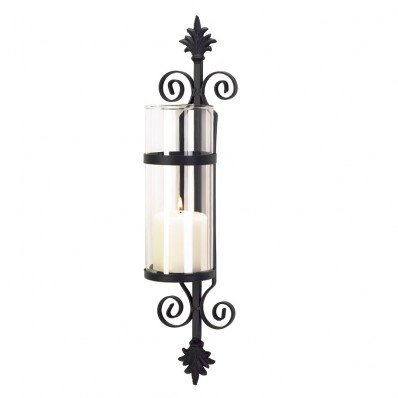 Fuchsia Blooms
Light your wall with brilliant fuchsia shine from this stunning sconce.

Silvery stems hold delicate flowers and two flowery candle cups that are ready for the candles of your choice
. 8.5" x 4.5" x 17.2"
sl10015951g
849179017088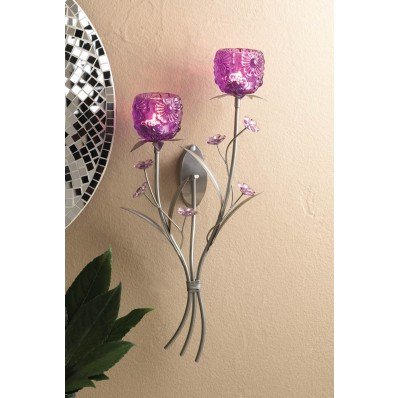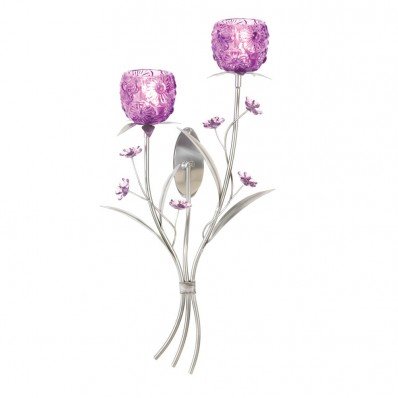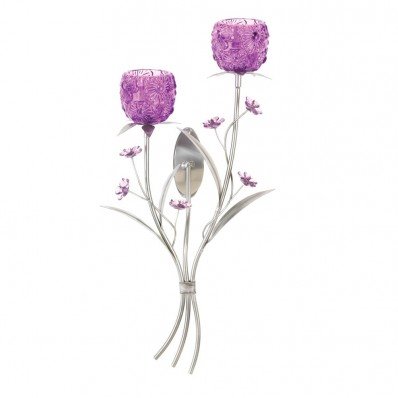 Fleur-De-Lis Duo

This dazzling duo of candle sconces will dress up any wall with continental style and flair.

Just add pillar candles, and the intricate scrolling metalwork design of this sconce set will shine!
5.5" x 4.38" x 15.8"
sl10015834g

849179016944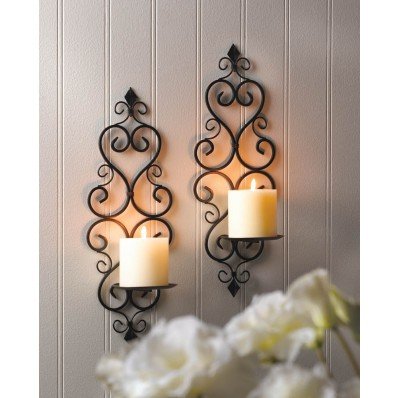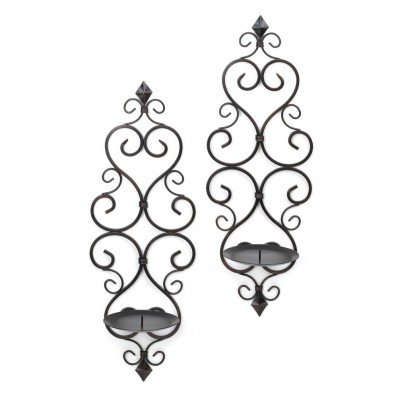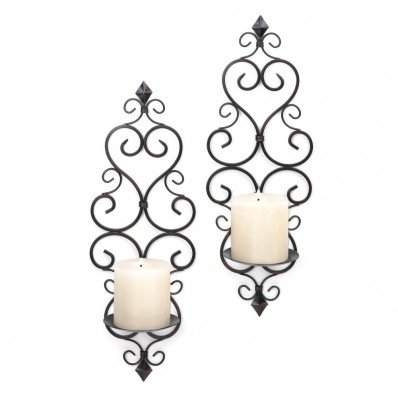 Fleur-De-Lis Large
This gorgeous trellis-style wall sconce features four platforms that await the pillar candles of your choice.

Hang this stunning metal sculpture on your wall and enjoy!
21.5" x 3.62" x 26.9"
sl10015807g
849179016708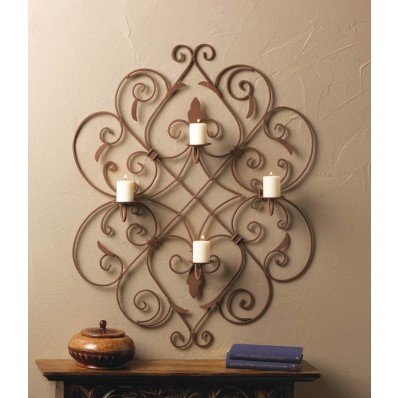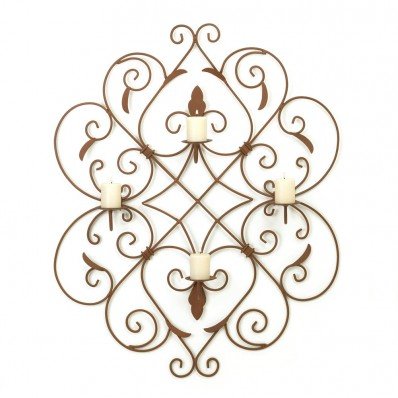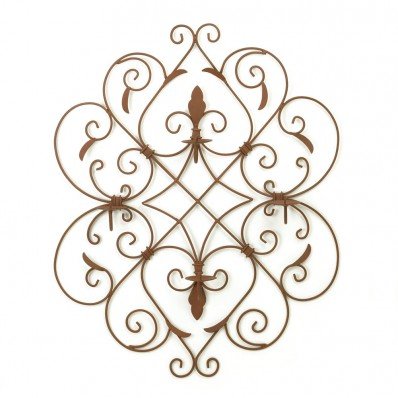 Contemporary Trio
Modern black metal, clear glass, and sparkling candlelight mix .
This is a stunning accent for your wall.

Two sconces hold a single candle cup, and the third holds two candle cups.

2.38" x 3.88" x 14"
sl10015844g
849179017019