New World Items with Old World Prices
Wagon Wheel Furniture
Chair
This all-wood chair is the perfect perch to sit back and enjoy your garden or yard.

It will add a dash of charming country style to any outdoor living space!
Max. Wt.: 440 lbs. 27.5" x 21.5" x 29.8"
849179016623
Bench

Lazy out in the shade after a long day; this rustic bench is right at home on patio, porch or lawn.

Sturdy love seat has ample seating for two, with quaint wagon wheel armrests at either end. Its country comfort at its finest!

Maximum weight limit: 300 lbs.
42.2" x 21" x 31"
849179010324
Due to the size and weight of this item, we are ONLY able to ship it within the Continental United States,

To a physical address locations, and only via UPS Ground.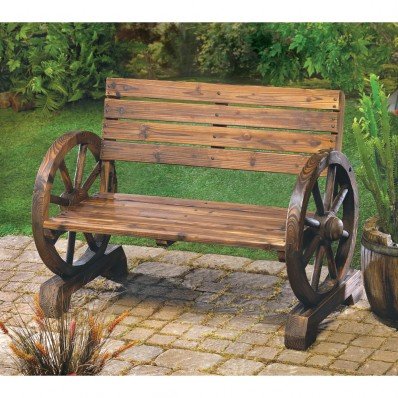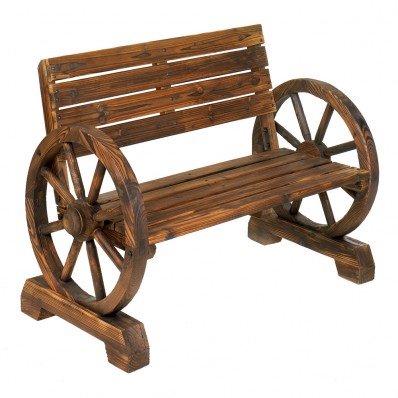 Adirondack Chair
Country-style living has never been more charming or relaxing!

This welcoming outdoor Adirondack chair features slatted wood and wagon wheel arm rests.

Max. Wt.: 440 lbs. 28.5" x 24.5" x 36"
849179016616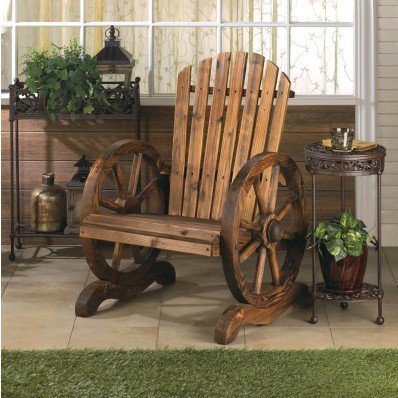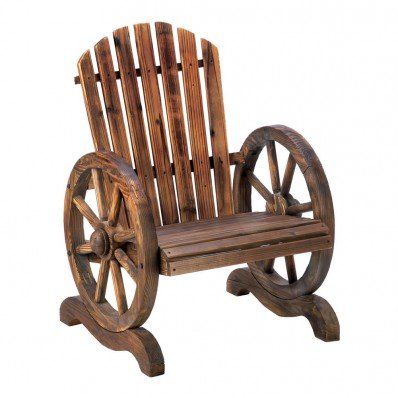 Table
22" x 22" x 20" 849179025229