New World Items with Old World Prices
Stainless Steel Cookware
Set 1
Good meals start with quality cookware, and this 7-piece set contains everything you need to prepare a gourmet feast!
A full array of pots and pans, complete with lids, makes cooking easy and fun. Set
includes three assorted-size saucepans; one deep skillet; three fitted lids. Two saucepans with lids (1.5 & 2 quart), 3 quart pot with lid; pan: 8 1/2" x 8 1/2" x 2 1/8" deep.
849179010607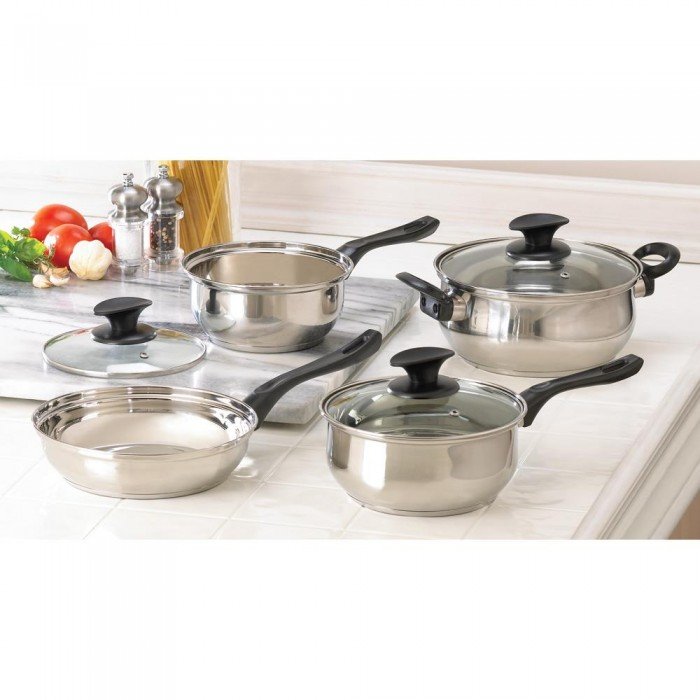 Set 2
Whether
you re
a beginner or a gourmet chef, this cookware set has everything you need for a full-fledged feast!
Set includes three saucepans, two skillets, a stock pot and matching lids to make any cooking task a breeze. 1.06 and 2.11 Quart saucepans; 8 3/8" and 10" diameter skillets; 3.07 and 6.45 quart pots.
817216011115