New World Items with Old World Prices
Hanging Garden Planter Solar Light Kits
Hanging Garden Planter Solar Light Kits
Please note: Baskets are not included

Moonrays 10-Lumen Solar Light Kit
This Hanging Garden Planter Solar Light Kit has 10-Lumens of light.
Rechargeable battery included.
This solar garden planter fixture is metal and the lens of the light is plastic.
No wiring needed to setup. Just hang onto your current basket(basket not included).
Kit includes metal light, chains, and hooks to attach to basket you have at home.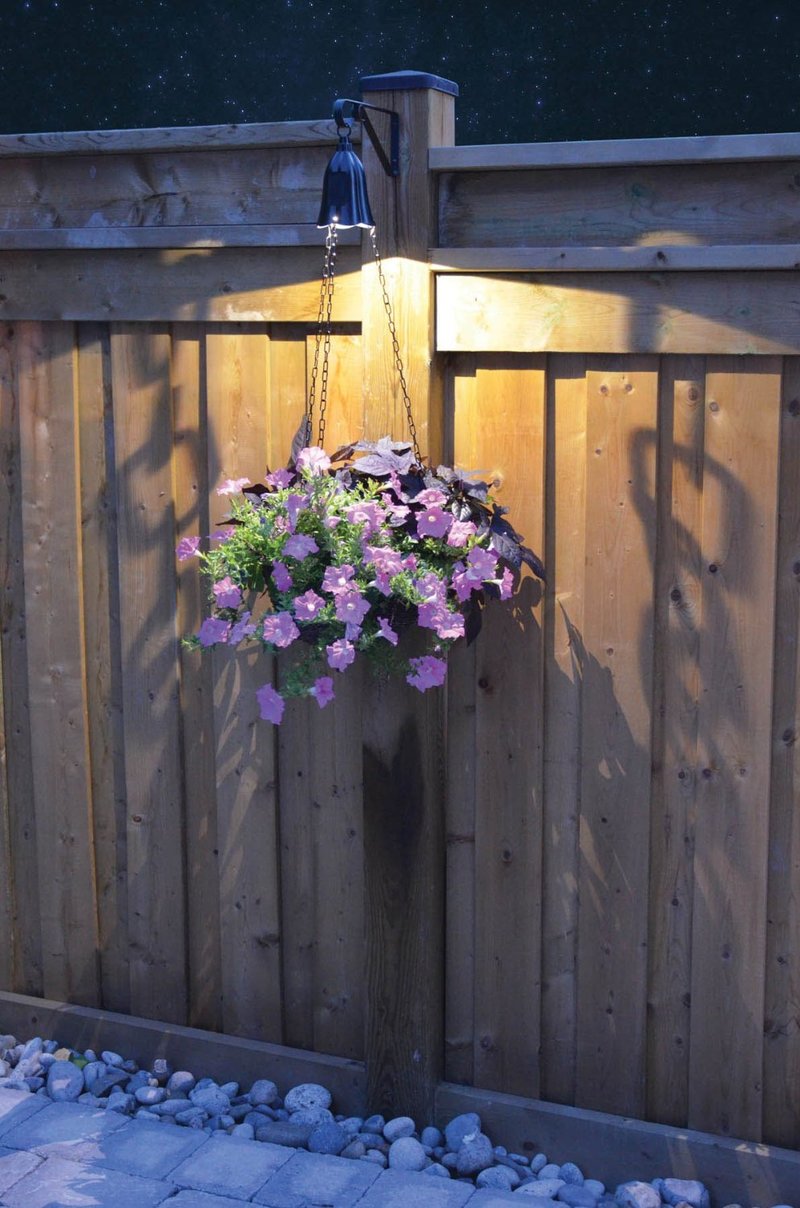 Gama Sonic Solar Outdoor Hanging LED Spotlight
Super-bright white LED provides exterior lighting while illuminating beautiful the foliage in the attachable hanging planter
Solar panel can be placed up to 8 feet from the light for optimum sun exposure

Turns on automatically at dusk

No electrical wiring required for installation

Use with or without the included hanging planter