New World Items with Old World Prices
Solar Garden Gnome Statues
Solar Garden Gnome Statues
These charming little gnomes are are great garden decor.
You will always be able to find them thanks to the solar panel that makes him glow!
Hookworm
This colorful gnome is perched on a mushroom, reading a great book.
The solar panel soaks up the sun and makes the statue light up after dark.
4" x 4" x 9.5"
849179032425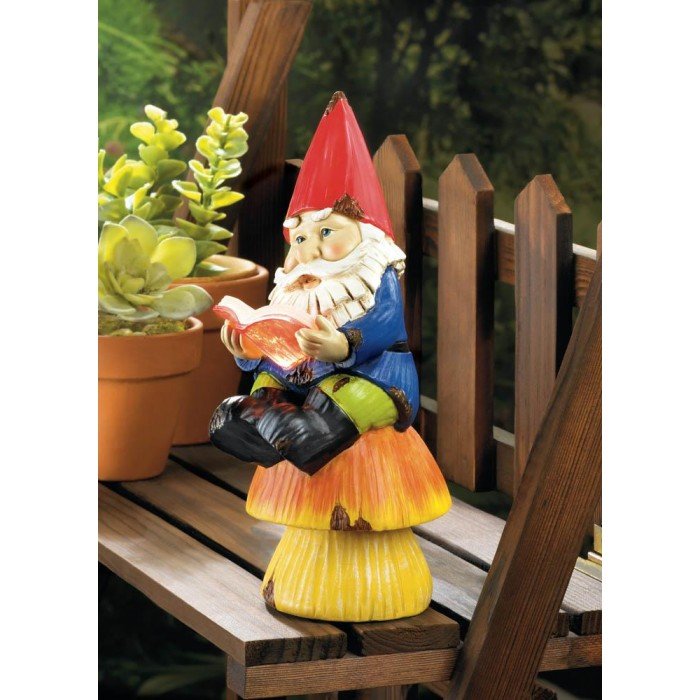 Welcome
A warm welcome is just what you need!
This charming gnome statue is holding a big welcome sign.
6.5" x 4" x 10" 849179032432