New World Items with Old World Prices
Solar Cascade Water Fountains
Solar Cascade Water Fountains
Enjoy this solar powered fountain feature on your patio, garden or deck or it looks great among your flowers.
It can be used anywhere outdoors without any electricity as it uses the natural sunlight to pump the water through the cascading bowls and provide wonderful water sounds.
The 6 volt solar pump in the bottom basin continuously circulates the water up to the top pitcher, where the water cascades down the levels into the pool of water in the basin.
NOTE: The panel does not store power.
It works only from direct sunlight so place the solar panel in the optimal sun position and enjoy.

French creek Outlet focuses on offering you quality home and garden products.
We find innovative and useful products for your interior and exterior space by traveling the globe.
The talented designers we have found in our travels develop high-quality end products that provide you with a stunning new piece for your space.
Our main goal is to find products that will provide your home with a relaxing, yet beautiful element.
17.0 In. X 15.0 In. X 21.0 In
Terracotta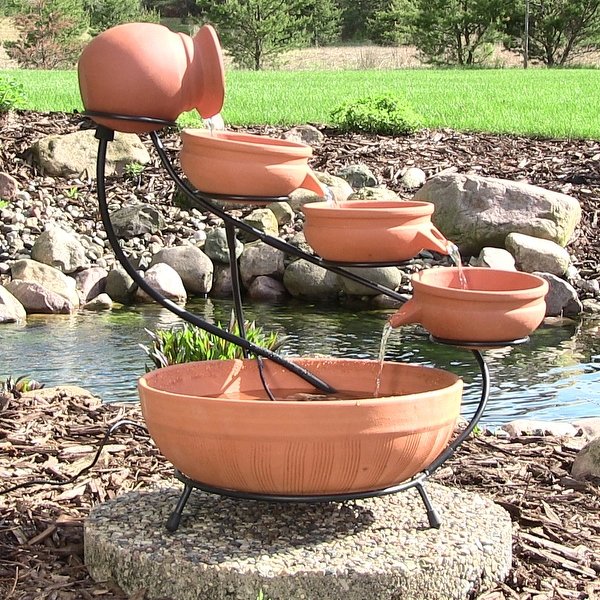 Lava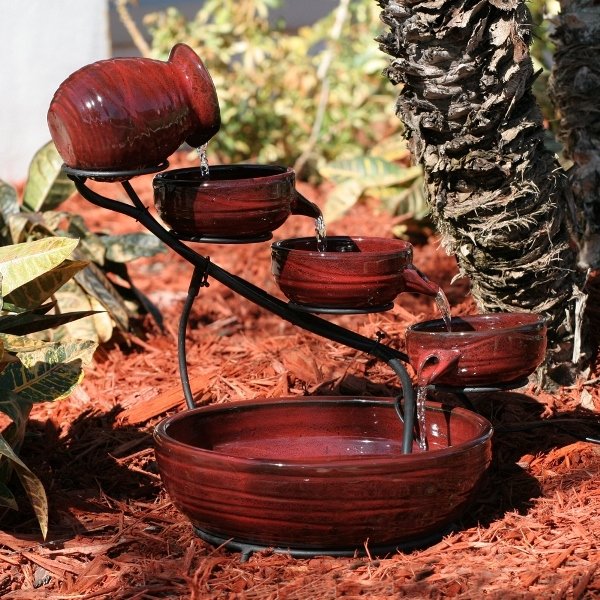 Green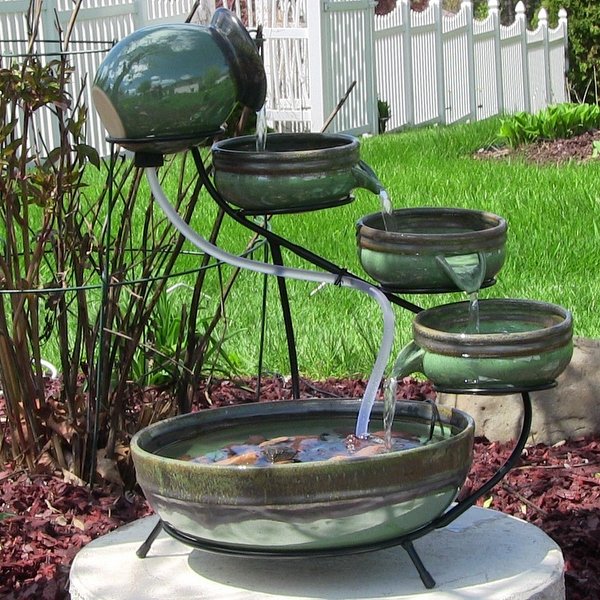 Blue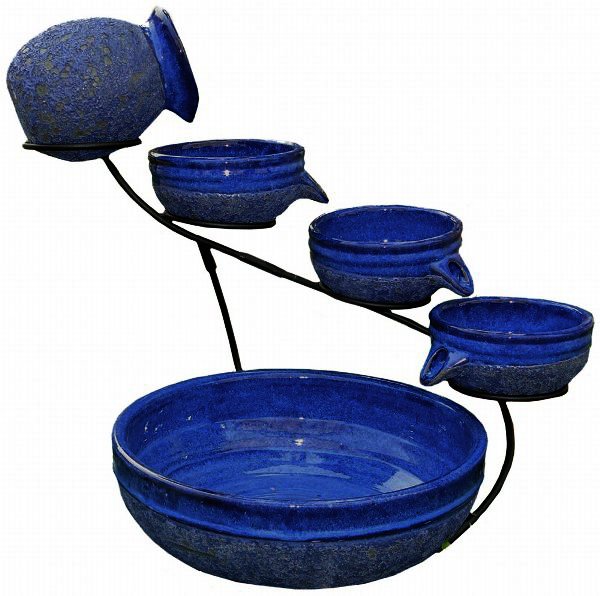 Orange