New World Items with Old World Prices
Set of 4 Wine Bottle Candles
Set of 4 Wine Bottle Candles
Boxed set of 4 candles that are especially designed to fit into the opening of most standard wine bottles.
These candles are odorless and smokeless and with proper use have an average burn time of 6 hours per candle.
These candles work with any of our flame protectors as well.
Diameter of the candle tapers up from 5/8 inches to 1 inch Overall Length of 2 7/8 inches.
Warning: Never leave a candle unattended and ensure the candle is secure in the bottle before use.
Black
787812000212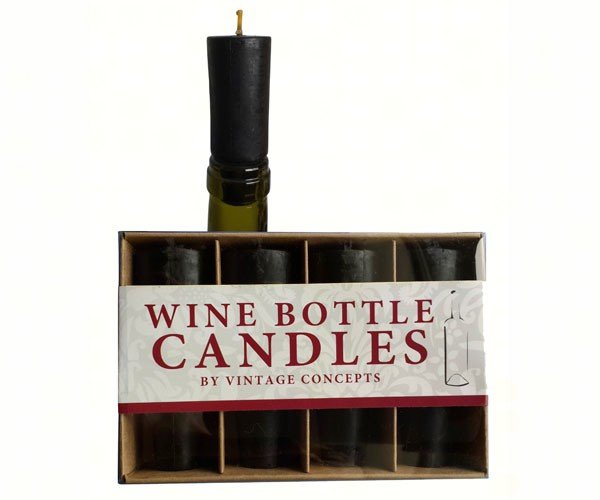 Blue
787812000205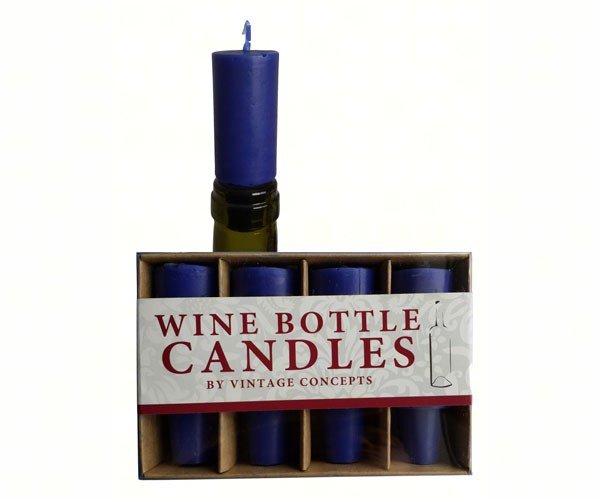 Burgundy
787812000243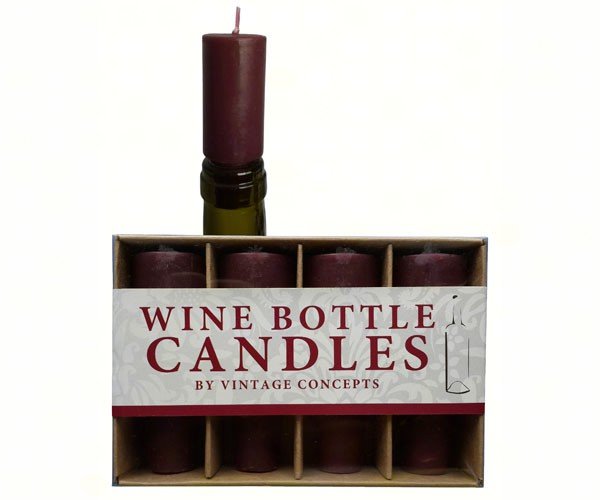 Cork
787812000199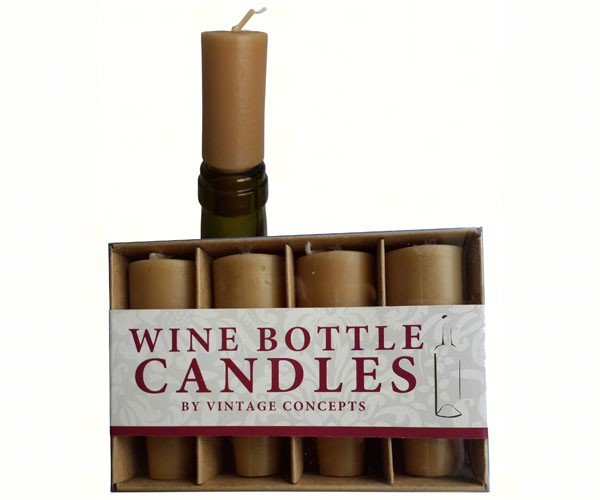 Green
787812000236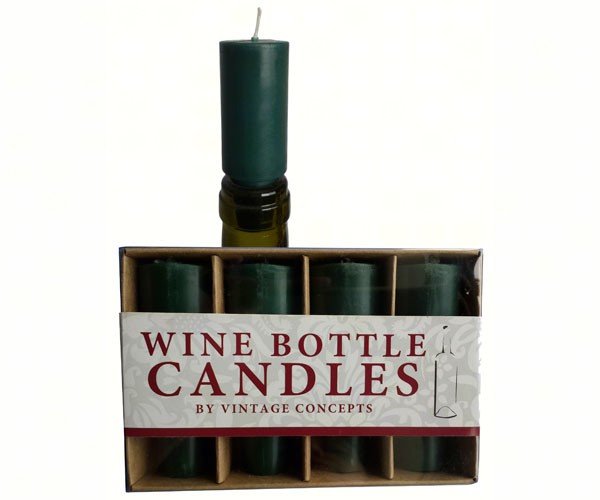 White
787812000229