New World Items with Old World Prices
Router Tables with Routers
Router Tables with Routers
Bench top Router Table with 1-3/4 HP Router

Constructed of 19-gauge steel, smooth, straight cuts, chamfers and coves are no problem with this sturdy router table.
Features include a quick-stop electric brake and plastic guard for added safety and clear viewing of your work.
This handy router table is dust collection ready and a great addition to any home garage or professional woodworking shop!
Depth scale for precision bit placement
Quick-stop electric brake
Clear plastic guard for easier viewing
Rugged 19 gauge steel construction with sturdy composite tabletop
Dust collection ready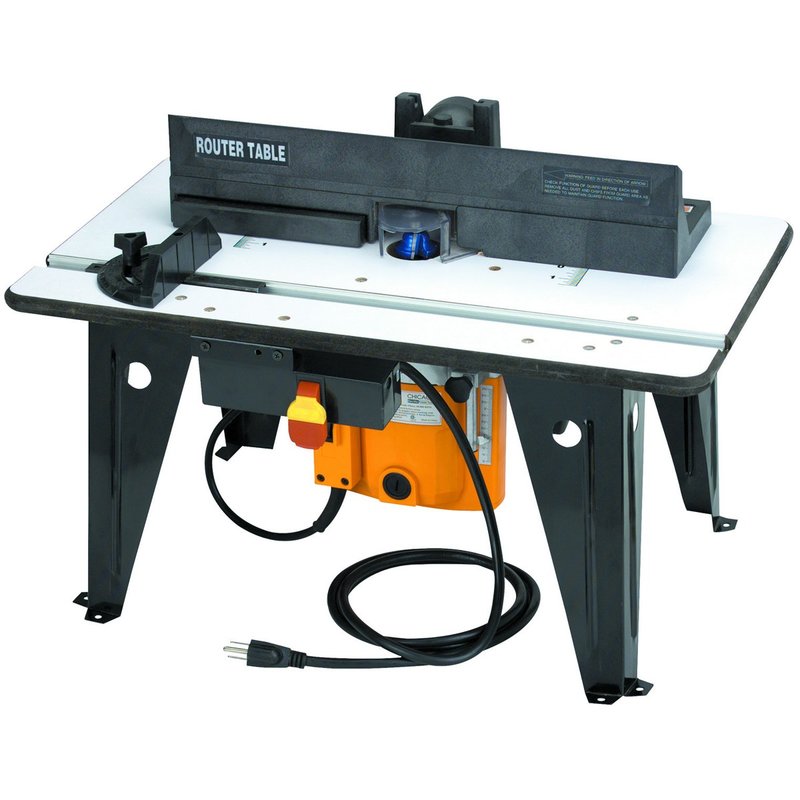 Adjustable Full Size Router Table with Router
This free-standing table router has a durable cast aluminum table for precise routing.
Especially affordable, this routing table comes with a sturdy rust resistant steel stand .
Completely adjustable to suit your needs, this router table includes a one-HP router, miter gauge, feather board, guide fence, three collets and a dust collector port. A perfect table router for hobbyists and woodworkers!
Includes 1 HP router, miter gauge, feather board, guide fence, 3 collets and dust collector port
Router: 120 volt, 750 watts
Variable speed: 8,400 to 27,800 RPM
1/4" and 1/2" collets