There is something intrinsic about wrought iron that speaks to the core of our pioneering spirit.
Steel forged by hand to sculpt something useful and practical.
It is a time-honored art and tradition passed down from one generation to the next.
This Low-Profile globe stand captures the essence of that by-gone era.
It creates a focal point like no other when displayed with 10" gazing globe.
It is 24" in height and perfectly suited for display as a centerpiece in a perennial flower garden
Makes a great accent piece in a wild-flower garden.
Finished in a durable abrasion-resistant powder-coat.
It will withstand the elements and provide years of use.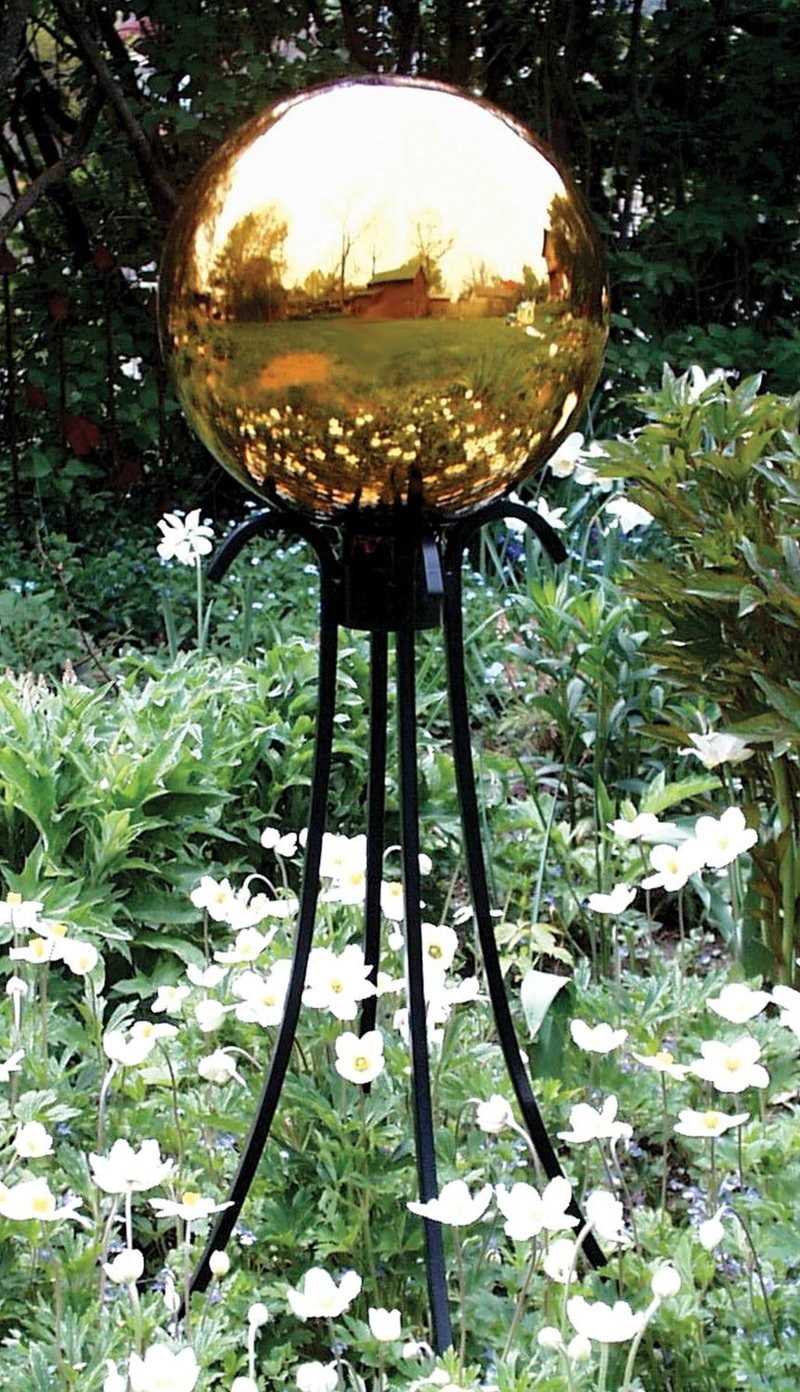 Serpentine Resin Pedestal Column for Gazing Globe
Serpentine style Pedestal Column for gazing globes, birdbaths or sundials.Poly resin construction in grey wash finish.
Looks like old carved stone.
8.5" diameter x 12" high.