New World Items with Old World Prices
Moroccan Lanterns
These lanterns will add interest and mood to you indoor or outdoor decor.
Candle light shows through a variety of shapes

Moroccan Lantern #1
Intricate floral cutout design in rustic brown adds fresh appeal to this Moroccan style lantern.

Simply add any candle of your choice and enjoy the exotic ray of light.
3.75" x 3.75" x 11.5"
849179000387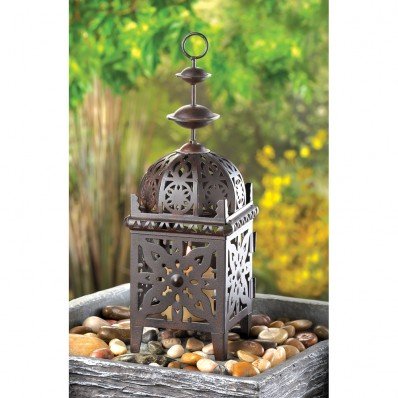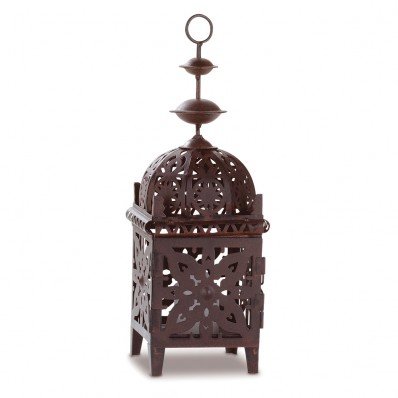 Red Glass
Deep red pressed-glass panels and lacy cutouts transform candlelight into a mesmerizing dance.
It lavishes the night with a mystical glow.
A glorious mix of color and light!
4.5" x 3.75" x 10.2"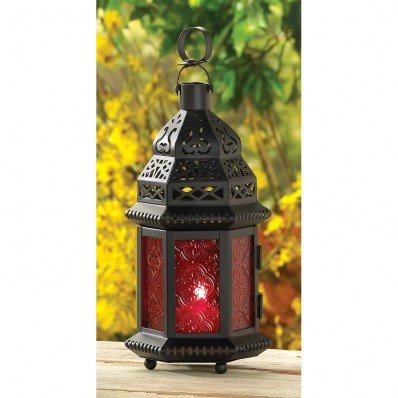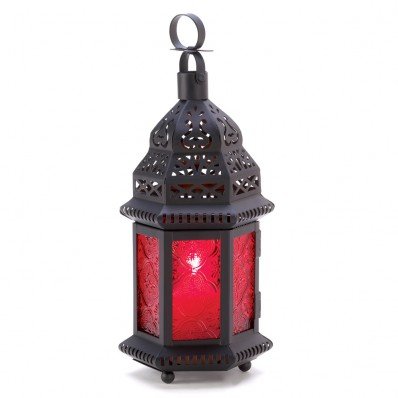 Amber Glass
The sunset orange adds lovely color to this pressed glass and metalwork candle lantern.

A dramatic display of light and shadow that enhances any living space!
4.5" x 3.75" x 10.2"
849179000868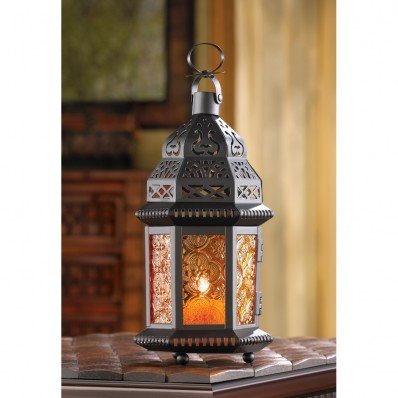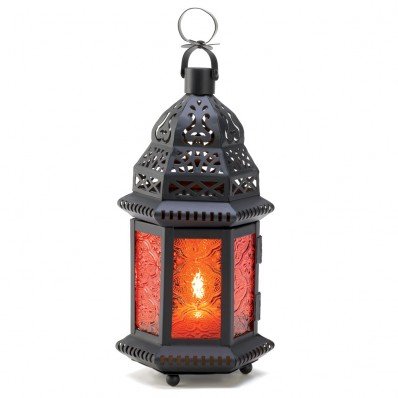 Purple Glass
Shades of violet, lavender and purple will dance across your tabletop.
Light a candle inside this exotic metal candle lantern.

It features a black frame with intricate cutouts and six purple glass panels that turn candlelight into dazzling glow. Candle not included.
4.25" x 3.75" x 10.8"