New World Items with Old World Prices
Metal Glass Solar Sun Face
Metal Glass Solar Sun Face
Features
Product Measures(inches): 20X2X20
Made of quality metal and glass
Yellow and orange finish
Description:
Bring home sunshine and radiance by getting this solar sun face that will make the entryway patio, garden inviting by providing a warm and calm environment.
If you had always wished to own a unique art piece, this is the one.
It is made of metal and glass and hence will remain in prim condition for years.
Add this sun face to the wall in the garden where there is enough sunlight so that it gets charged all day and will gleam during the night.
A Decor that does not require electricity to glow is something worth owning.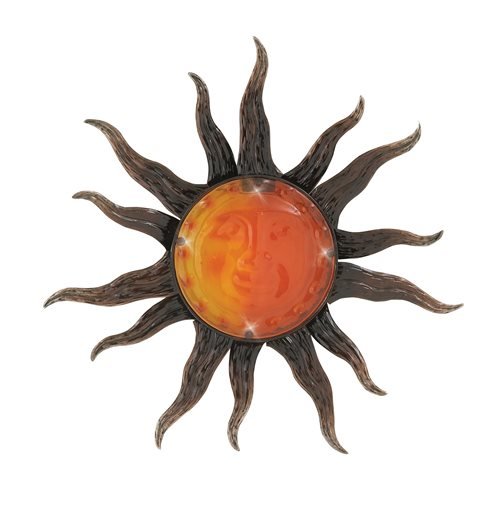 You can use it to deck the indoors of your house too, for creating a summer theme.
Now the sun will not only gleam outside but inside your abode too with this sun face.
Easy to maintain, regular dusting will keep its shine intact.
Recommend it to close ones who will admire an art piece like this one.