New World Items with Old World Prices
Mango Fly-Through Feeder
The unique Mango Fly-Through Feeder is a new take on our classic Egg Fly-Through Feeder.
It comes in a pleasing shape that mimics the entry opening on our Ellipse Bird Home model.
It comes in a shape which allows birds to stand comfortably as they feed.
The roomy design also provides shelter from rain or snow, and it comes in two distinct colors.

Colors: Green, Orange.
Dimensions: 8"L X 6.25"W X 6.25"H. Weight: 1.5 lbs.

Orange
725406120113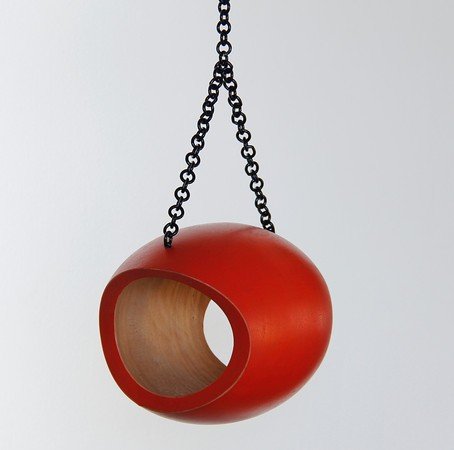 Green
725406120052