New World Items with Old World Prices
Magnetic Tool Cabinet Trays
Magnetic Tool Cabinet Trays
Magnetic Tool Cabinet Tray with Screwdriver Holder
This heavy duty magnetic tool tray will organize your work space and keep tools in place!
You'll never misplace a part or tool again!
Attach to any metal surface; perfect for tool cabinets, refrigerators and more.
Rubber-coated magnets clamp firmly to surfaces without scratching
12 in. L x 4-7/16 in. W x 1-1/4 in. deep

Tray holds tools, parts and supplies
Built-in screwdriver holders
7 lb. weight capacity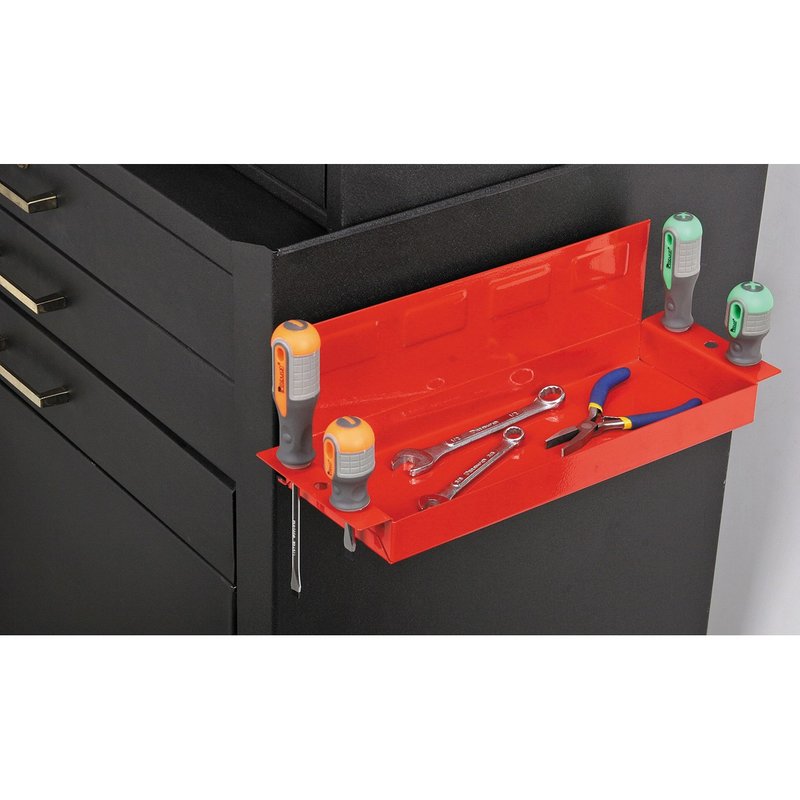 Magnetic Spray Can and Screwdriver Holder
The magnetic spray can and screwdriver holder can be attached to practically any metal surface to keep spray cans and screwdrivers within reach.
The magnetic rack holds two spray cans and five drivers.
This handy magnetic can holder is made of 19 gauge steel.
It features six rubber-coated magnets that provide a firm hold without any scratching.
Attaches easily to a toolbox or any metal surface
Six rubber-coated magnets won't scratch surfaces
Holds two spray cans and five screwdrivers
Heavy duty 19 gauge steel construction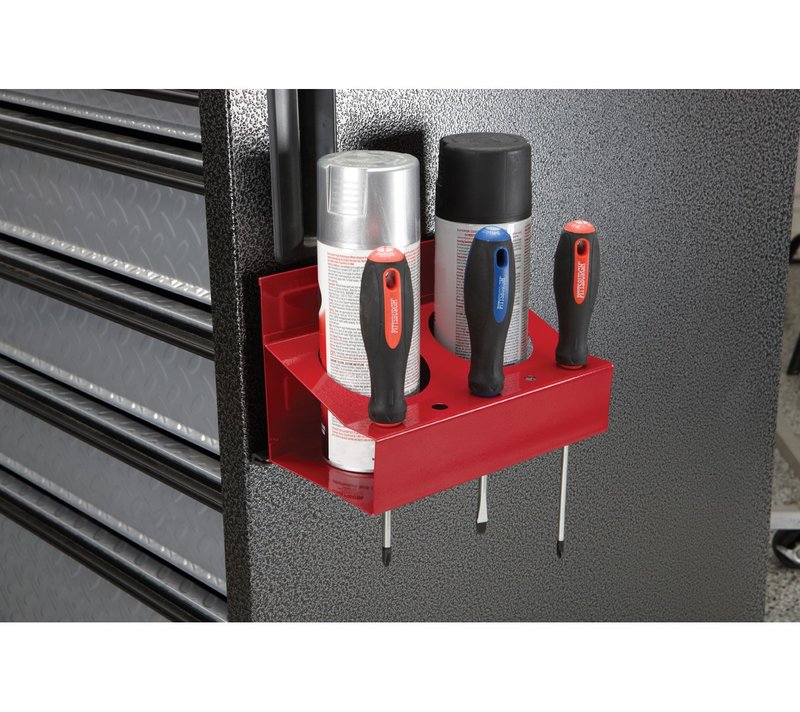 Magnetic Glove/Tissue Dispenser
Keep latex gloves, tissues or wipes within easy reach thanks to this magnetic tissue and glove dispenser!
Four magnets hold the dispenser securely to your tool chest, refrigerator or other metal surface for convenience and accessibility.
The glove dispenser holds all standard size boxes of disposable gloves or tissues, making this a great addition to any garage, work shop, doctors office or art room!
Holds all standard size boxes of disposable gloves or tissues
Four magnets hold dispenser in place
4 lb. weight capacity