New World Items with Old World Prices
Indoor Water Fountains
Four-Tier Tabletop Fountain

Four granite-finished tiers cycle sparkling water from bowl to bowl

It is an enthralling meditation piece.

With 120v pump.

For indoor use only. UL recognized.

Poly-resin. 9 1/2" diameter x 10" high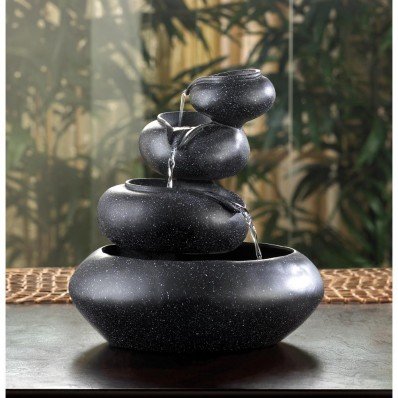 Joyful Elephant Fountain
This very colorful and gleaming gem reflects the joy of a mother and child at play!
Traditional elephant motif fountain brings a vibrant hint of the exotic that enlivens any décor.
It adds the merry music of cascading water.

Weight 3.8 lbs.

Poly-resin. Electric pump included.

UL Recognized

8" diameter x 10 1/4" high.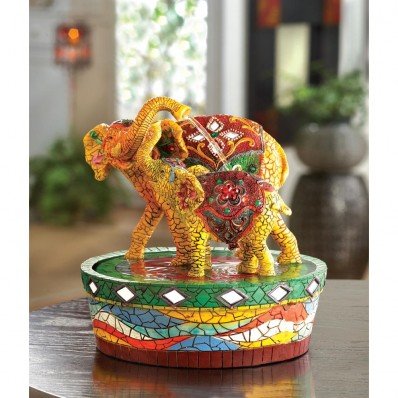 Rock Design Tabletop Fountain
Water cascades from beneath the gently spinning marbleized orb, showering the rock like tiers below.
120v pump included. UL recognized.

Poly-resin. 10 3/4" diameter x 6 1/2" high.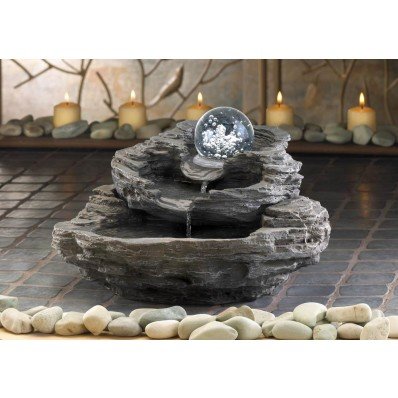 Eternal Steps

Fountain

Fire and water combine to form one spectacular decoration!


Cascades of water trickle down faux-stone steps, while tea lights glimmer from atop twin pillars.


A tabletop fountain to treasure! Poly-resin.


Candles not included.


UL Recognized.


8-5/8" diameter x 11" high.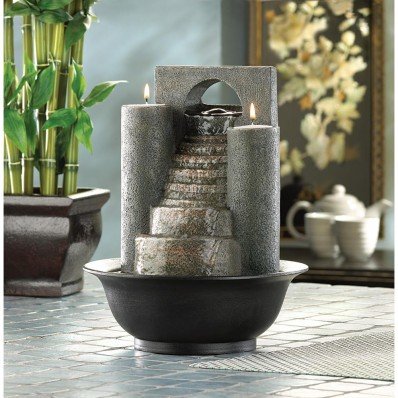 Lotus
Turn any room into your homes center of calm, peace, and tranquility with this gorgeous tabletop fountain.
The soothing sound of gently cascading water flows over stone-like lotus blossoms and into the basin.
Submersible water pump included.
8.5" x 8.5" x 9.25"