New World Items with Old World Prices
Helping Hands for hobby and crafts
Helping Hands for hobby and crafts
Helping Hands
Helping Hands gives you a "third hand" for working on hobbies, precision soldering, electronics projects or any other detailed work where magnification, a steady hold and extra hands are needed!
Helping Hands has a magnifying glass and various adjustable joints that act as a third hand work support to firmly hold items at an optimal angle for performing meticulous work.
Adjustable clips hold work at any angle
Magnifying glass for close inspection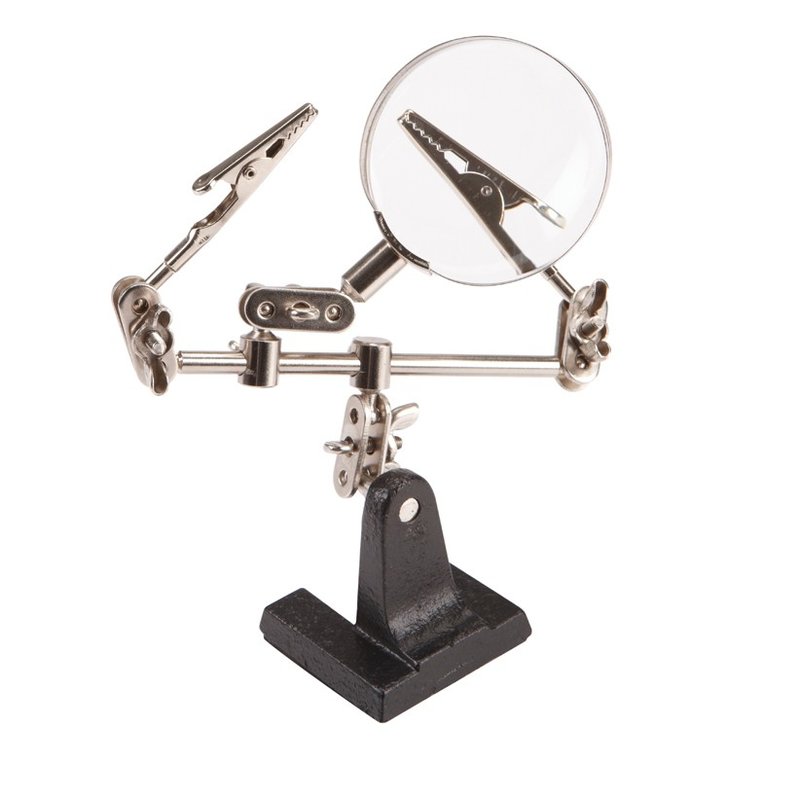 Helping Hands with LED Lights


Ideal for precision work like electronics or detail work, this soldering helping hand has a stable cast iron base to keep your work steady.
The magnifier with light is LED for a clearer, better view when soldering.
The magnifier with light features a 2x magnification with a 6x zoom lens to get a close look at your work.
Convenient LED lights for better view while soldering
Large magnification glass with 2x power magnification and 6x zoom lens
2" long alligator clips
Stable cast iron base with sponge tray
Coiled soldering helping hand iron stand