New World Items with Old World Prices
Metal Detectors
Bounty Hunter
Find coins, lost silver and gold jewelry and perhaps even pieces of history with the Bounty Hunter Metal Detector.

It identifies coin-size objects up to 6" underground, and senses larger items up to 2' deep.

Features automatic tuning and ground balance as well as a treasure meter and sensitivity control to hone in on precious metals.

A trash eliminator prevents the machine from detecting undesirable items like nails or cans.
Includes headphones and a 1/8" jack.

Made in USA. 5Hx8Wx20L".

6 x 9 x 20.5 inches ; 0.2 ounces

ampGOLD-PLg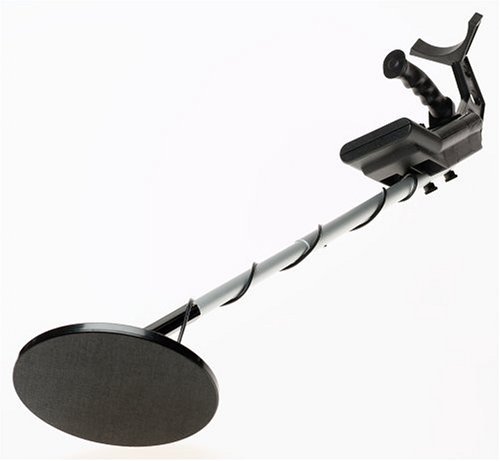 Gold Digger
Metal Detector for standard and precious metals featuring a 3.8 inch LCD screen, advanced sensitivity calibration, a built-in flash light and more. Find metal objects, gold, silver or even pieces of history.
The "Gold Digger" metal detector was designed with exact specifications to fill the needs of the avid Treasure Hunter.
Equipped with a 3.8 inch back-lit LCD screen displaying various information and a built in torch, illuminating the ground in front of you.
The "Gold Digger" metal detector will make every hunting trip a great success.
Adjust the sensitivity of the scanner manually if needed, select between ferrous metal search (Iron) and non-ferrous metal search (Gold, Silver, Copper) and use the auto calibration setting for the best possible results.
This lightweight digital metal detector is now in stock and comes with a 12 month warranty.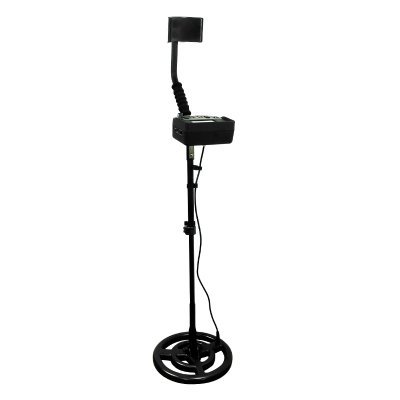 Treasure Hunter
The 'Treasure Hunter' is a fully automatic metal detector that will pick up all types of metals.

There is an option to ignore unwanted targets to eliminate them from your search and the LCD display can help you identify the objects so you can avoid digging up worthless objects.

The Search coil is waterproof so you can even expand your search to include shallow water
You can set a unique tone for a desired target so as help identify hidden treasures and differentiate it from useless junk.

The stem houses the cable from the coil to the LCD display so there is no slack wire to get entangled on vegetation.
Being fully adjustable you can find the best length for your arm so the padded armrest and Velcro strap sit comfortably.

There is a jack to plug in stereo or mono headphones and a volume control settings to adjust the audio output.