New World Items with Old World Prices
Gnome Figure Solar Landscape Lights
Gnome Figure Solar Landscape Lights
These brand new, low-maintenance Solar Gnome & Dwarf Lights are perfect for decorating your patio, garden,.
Each light comes with an white LED that will give off a soft glow at night for up to 8 hours.
Made with heat-resistant plastic, they will last for years to come.
One Outdoor Garden Solar Gnome or Dwarf Light
One Pre Installed Rechargeable Battery In Each Unit
LED: One White OR Warm White LED, Can Last Up To 100,000 Hours
Solar panel: Amorphous Solar Panel
Material: Polyresin & Heat Resistant Plastic
Operating Time : Up To 8 Hours
Safe & Weather Resistant

Cherry Gnome
4" x 4" x 7.25"

849179019938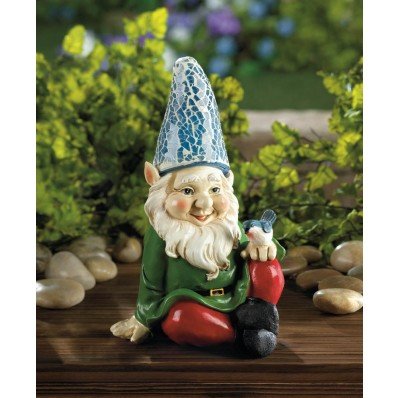 Gardening Gnome
3.75" x 3.5" x 7.25
849179019945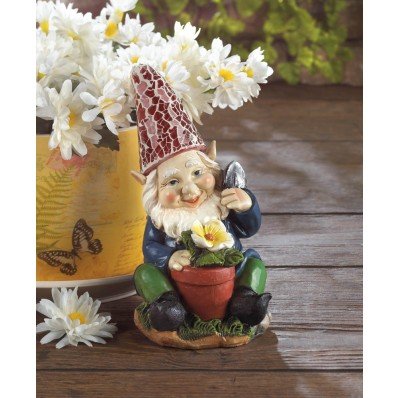 Crackle Ball Dwarf: 8" (L) X 5" (W) X 11" (H)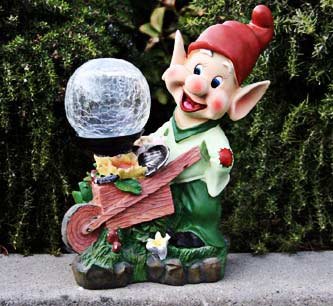 Pink Flower Gnome: 4.5" (L) X 6" (W) X 9" (H)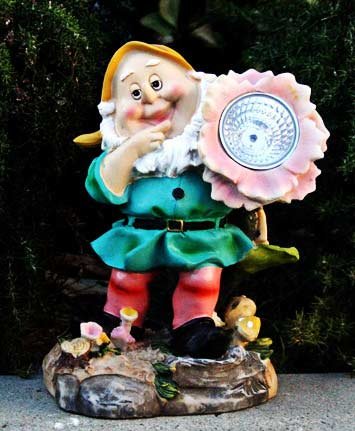 Wheelbarrow Gnome: 3.5" (L) X 6" (W) X 10" (H)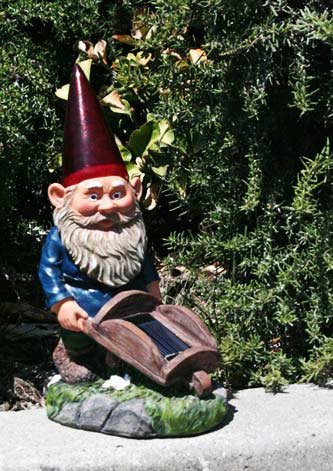 Pink Gnome: 7" (L) X 5" (W) X 10" (H)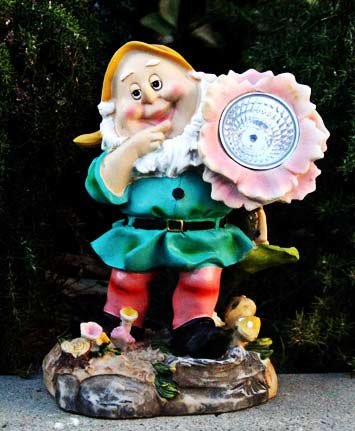 Drum Gnome: 4.5" (L) X 5" (W) X 8.5" (H)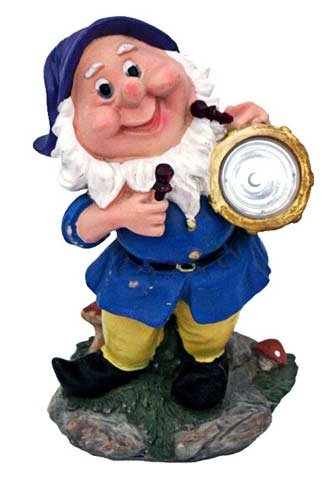 Sleeping Gnome: 9" (L) X 4" (W) X 7" (H)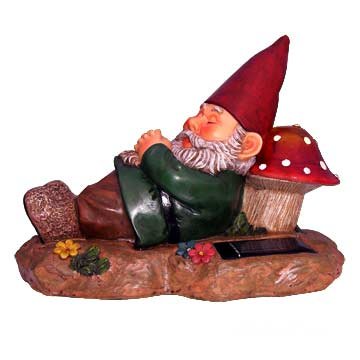 Lantern Dwarf: 7" (L) X 8" (W) X 11" (H)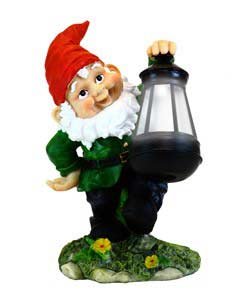 Sunflower Gnome 3 LEDs: 4" (L) X 4.5" (W) X 9.5" (H)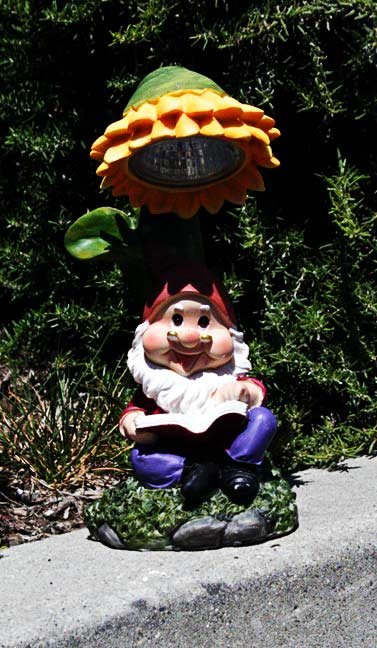 Lazy
gnome
11.8" x 6" x 9
849179019921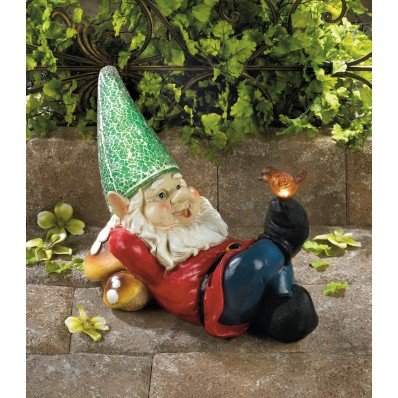 Fishing Gnome
5" x 4.5" x 11.5"
849179016197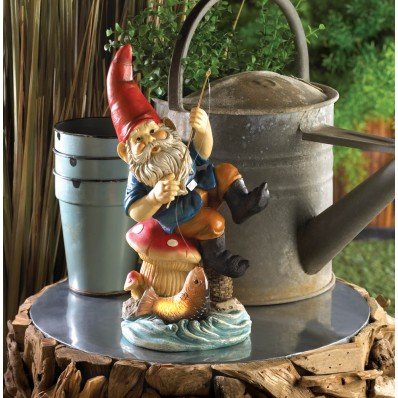 Motorcycle
Rev up the decor of your yard with this Solar Gnome Motorcycle Statue.
A cute character is riding along on a motorcycle equipped with a headlight out of proportion to the size of the bike.
Aim this 3-LED spotlight to highlight a garden feature, a pathway or steps or just add a touch of whimsy to the landscape.
Solar-powered light turns on automatically at dusk.
On/Off button.10-1/8" Wide x 4" Deep x 7" High.
Cold cast ceramic.
A bright spotlight for your yard!
Details:

10-1/8"W x 4"D x 7"H
Cold cast ceramic
Solar powered....