New World Items with Old World Prices
Glow-In-The-Dark Stepping Stones
Glow-In-The-Dark Stepping Stones
These Stepping Stones are a unique and functional decoration for your yard or garden.
Sunlight charges the phosphorescence of the light green segment of the art during the day.
These pieces will glow in the dark once the sun sets.
• Makes a great garden decor gift for a close friend who loves to work in their garden.
• Made of poly-resin.
• Glow-In-The-Dark Sun Stepping Stone measures 10" in diameter.
Sun

The inscription on the stepping stones says
"Friends Are Like" Sunshine In The Garden Of Life."
.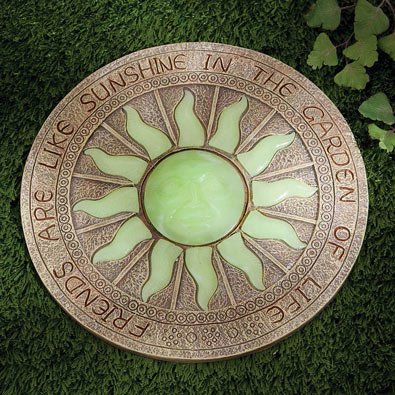 Celtic Compass