New World Items with Old World Prices
Globes
Classic Wooden Globe on StandThis is a beautiful globe with a 8 3/4 inches diameter.
It is quite appealing when featuring an old world map on its surface.
This globe comes with a nice 4-legged wood stand and will make a fine gift or decoration for your home or office.
>It requires some light assembly with instruction included.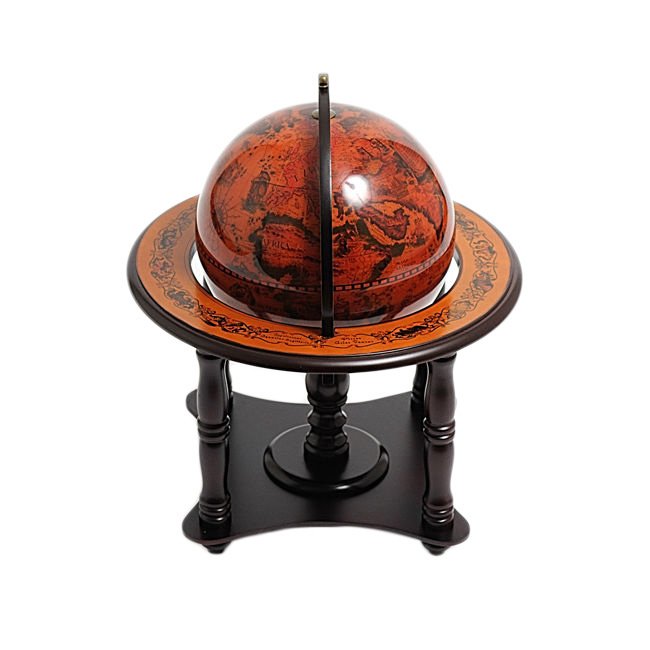 Argento Admiral's Antique Globe.
Navigate your way and test your geography skills with the Argento Admiral's Antique desk globe.
This globe comes on a sturdy base and looks great on any desk or bookshelf.
11 high x 10.5 diameter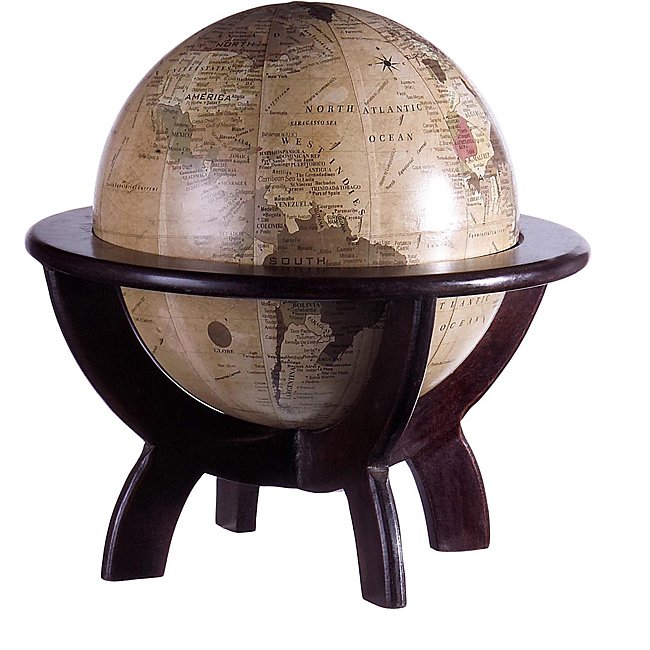 Vaughn Globe on Iron Stand
Adding a classic look to any home or office, the Vaughn globe is resting on a three legged iron stand.

Explore the world's locations in style.
Includes: One (1) globe on iron stand
Materials: 55-percent iron/aluminum/shade, 45-percent glass/lamp base
Color: Brown
Weight: 7.216 pounds
Dimensions: 33 inches high x 15 inches wide x 15 inches deep