New World Items with Old World Prices
Solar Garden Lanterns
Garden Gate
The gorgeous iron swirls and flourishes makes this solar-powered lantern a beautiful accent for any outdoor space.
The built-in solar panel at top will soak in the suns rays all day long, and by night the interior will glow with magical light.

5" diameter x 8 1/4" high; 12 3/8" high with handle.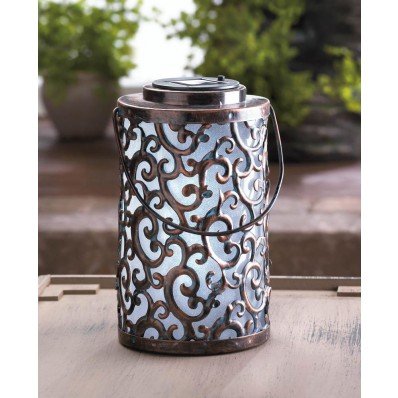 Floral
When lit from within, the stained glass panels of this stylish lantern come alive with jewel-like colors, turning captured sunlight into a mesmerizing display.
No candles or electricity required; solar-power cells in the lid recharge automatically when outdoors!

6" x 6" x 11.8"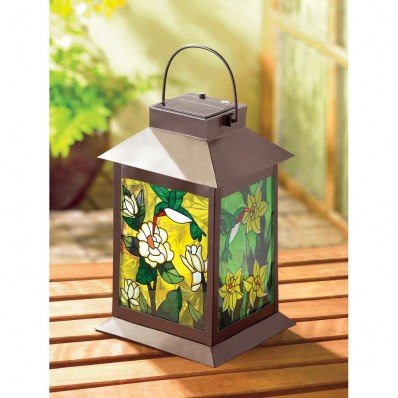 Carriage
Old-fashioned elegance meets modern day convenience in this glowing example of garden design!
Solar-powered lantern adds a classic decorator look to your outdoor living space.
6.75" x 6.75" x 9.5"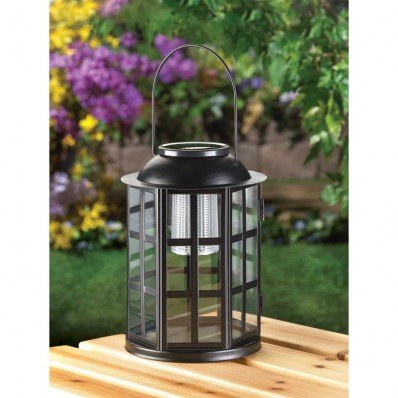 Garden Wall
Delicate scrollwork wall plate and classic lamp make a gracious addition to your outdoor living space
Hidden solar collectors store sunlight for plentiful after-dark illumination.
The perfect fusion of smart energy savings and old fashioned charm!
Set: 10" x 7" x 16 1/2" high;
Lantern: 6 1/2" x 5 1/2" x 8 1/2" high;
Sconce: 10" x 4 1/8" x 16 1/2" high.