New World Items with Old World Prices
Door Dog Scratch Protectors
Door Dog Scratch Protectors
Model One
Door Scratch Protector lets dog claw at door when they want to go out (or come in) without leaving marks.
Hangs from doorknob with ten hook-and-loop anchors to hold in place.
Clear vinyl that wipes clean with damp cloth.
16 x 36".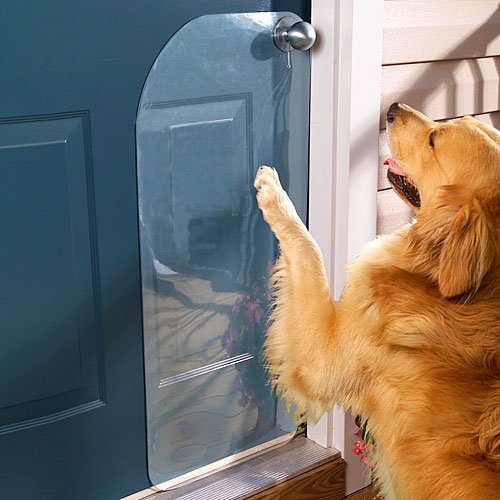 Model Two
The virtually invisible, plastic door shield attaches to your door with sturdy double-stick tape (included).
The door shield comes in a generous 35"x33"- tall size but can be cut to the specific dimensions of your door.