New World Items with Old World Prices
Cotton Padded Swing Chair
Cotton Padded Swing Chair
This will be your favorite seat, indoors or out!
Espresso or Beige colored cushions held by matching rope and a wooden frame.
Designed to give you a premium outdoor seat for relaxing as you sway with the summer breeze.
Max suggested weight limit.: 200 lbs.

38" x 17.8" x 52"
WOOD, METAL, COTTON - RECYCLED, RECYCLED COTTON
Beige

849179011987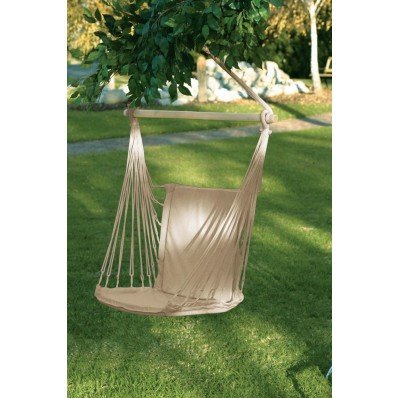 Espresso


849179019341