New World Items with Old World Prices
Colorfull Self-Watering Planters
Colorfull Self-Watering Planters
Even up close, this pot resembles a substantial piece of pottery — until you pick it up and realize it's made from lightweight polypropylene.
And unlike pottery, it won't crack or chip.
Inside, the exclusive self-watering system reduces watering chores and provides plants with the consistent moisture they need to thrive.
Simply fill the reservoir with water through the convenient fill tube.
An overflow hole drains excess water.
This durable, lightweight planter will hold up in extreme weather and is UV-protected to eliminate fading in the sun.
Won't crack or chip in temperatures to -20 degrees F.
Black, Cranberry and Teal have a high-gloss finish.
Rust has a matte mineral finish.
Hand-painted finish; colors may vary slightly.
Planter is made in USA from 30% reused material.
Lightweight, durable planter resembles heavy pottery
Self-watering to reduce watering chores and provide plants with consistent moisture
Perfect for dramatic flower displays
Small
Co-polymer resin, polypropylene
14-1/2" in diameter x 15-1/2" H
Holds 20 quarts of potting mix
Planting depth is 6-3/4"
Reservoir holds 1 gallon
Weighs 2.08 lbs.
Planter is made in USA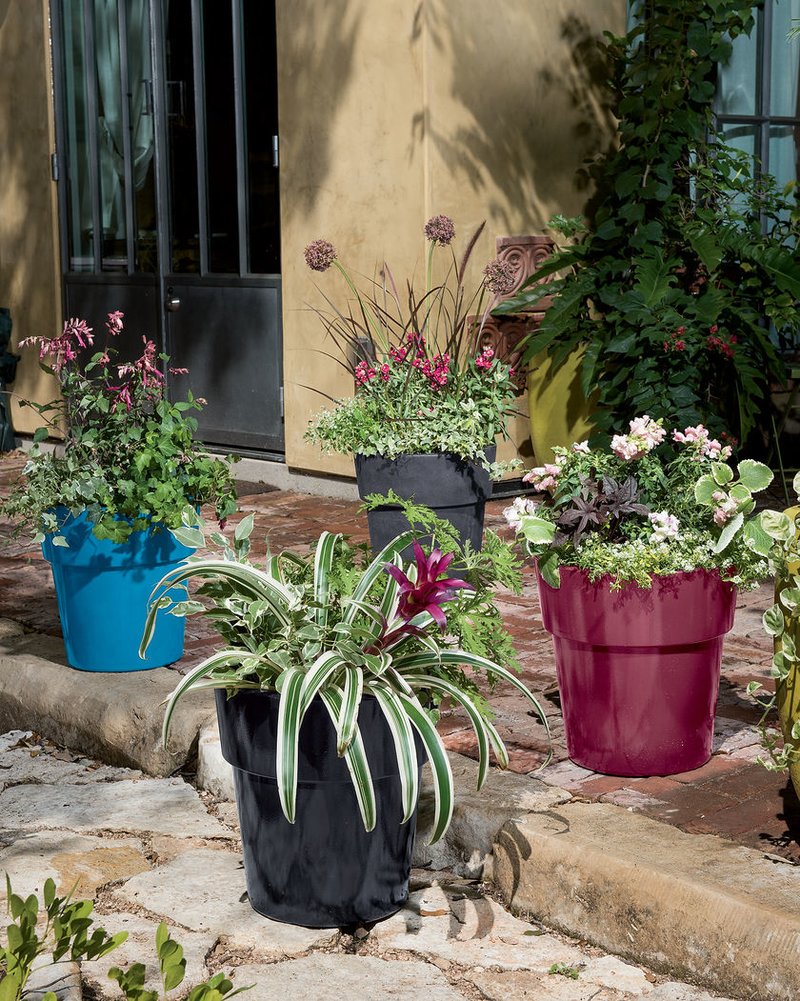 Large
Co-polymer resin, polypropylene
18-1/2" in diameter x 19-1/4" H
Holds 45 quarts of potting mix
Planting depth is 11-1/4"
Reservoir holds 1 gallon
Weighs 4.6 lbs.
Planter is made in USA