New World Items with Old World Prices
Ceramic Garden Accent Stools
Ceramic Garden Accent Stools
Far East Elephant
An exotic treasure that you will enjoy for years to come!
This beautiful ceramic stool has a crackled finish that is overlaid with a breathtaking Far East scene that features a noble elephant in regal dress.
Its a great addition to your indoor living space or your patio.
15.2 Lbs 849179026523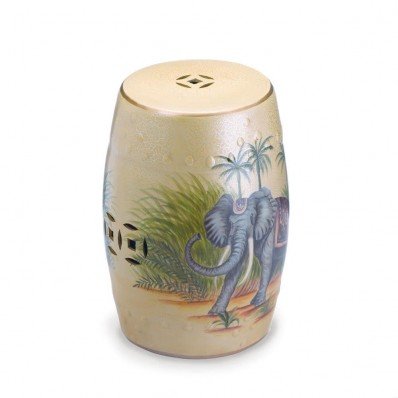 White Fleur De Lis

Oh la la! This pretty white ceramic stool features a repeating cutout pattern of fleur-de-lis that will bring a splash of provincial style to your living space.
Great indoors or outside!
15.4 Lbs. 13" x 13" x 18"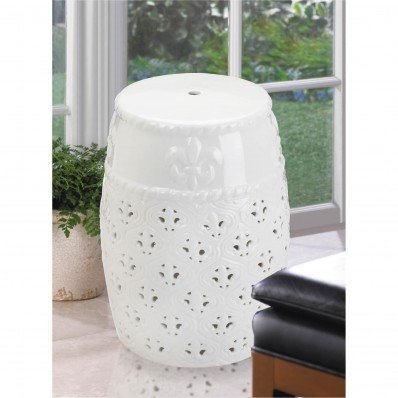 Butterfly Garden

If
you're looking for a breathtaking finishing touch for your room that is also functional, this ceramic stool is just what you need!
It is beautifully embellished with butterflies, flowers and leaves over the top of a vintage-looking glazed backdrop. .
Use it as a stool, accent table, or as a display piece that is praise worthy.
18.6 Lbs. 13" x 13" x 19"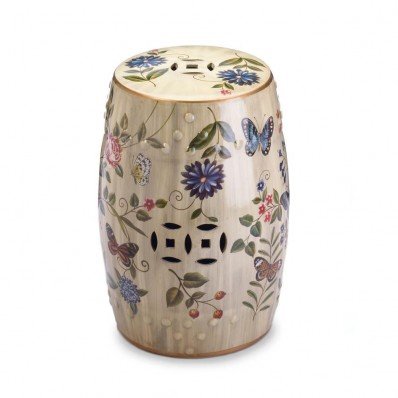 Moroccan Iron
New in town and ready to mingle, this gorgeous iron stool can do it all!
Use it as a side table, display stand, or as extra seating for your next party.
It features a beautiful Moroccan-inspired pattern mixed in dark iron.


13.5" x 13.5" x 18" 7.2 lbs. 849179024598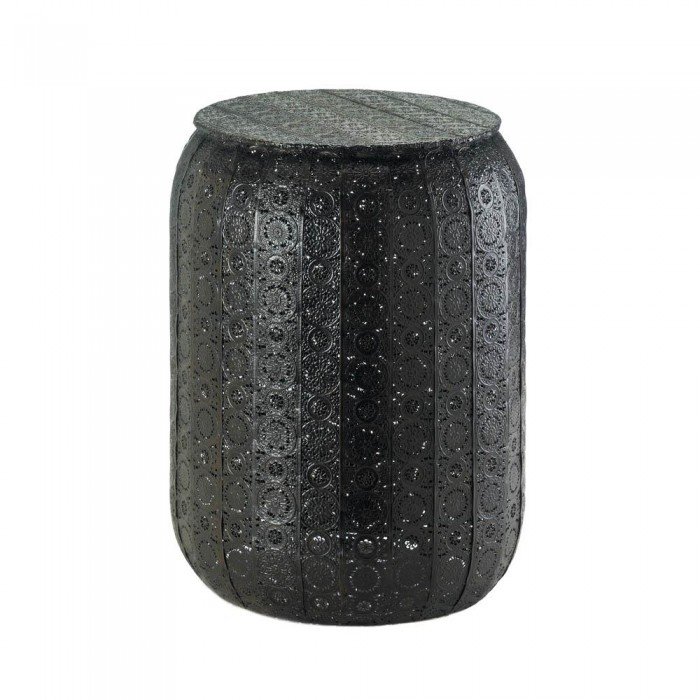 Floral Garden
Bring the glorious sights of a garden in bloom inside with this beautiful ceramic decorative stool. It's soft green background is the perfect stage for blue birds and blooming flowers to shine. Use it as a room accent, a side table, display stand, or a stool!
849179030667