New World Items with Old World Prices
Art Glass Vases
These are fine art glass.
Elegant, Stunning Designs.
Wild Orchid
Stunning and unique, this gorgeous art glass vase mixes orchid hues and clear glass.
It creates a home accent unlike any other.
It will turn your mantel or tabletop into an art gallery!
5.5" x 2.5" x 8.5"
849179019266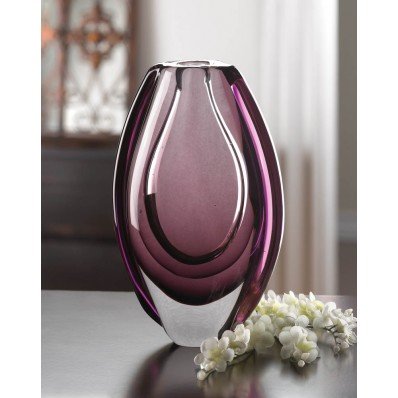 Crimson Sunset
A sparkling free form vase celebrates the beauty of an autumn sunset.
It sets up your surroundings alive with vibrant color.

This abstract artwork is lovely alone, but especially stunning when filled with a graceful bouquet!

7.5" x 3.5" x 12.2"
849179001971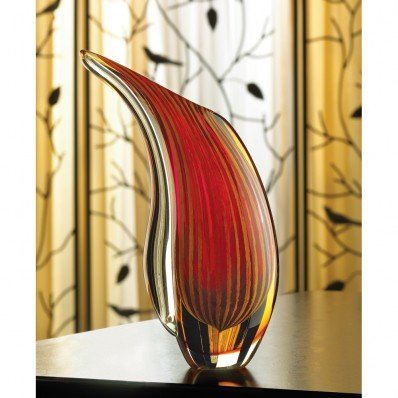 Dreamscape
All the beguiling colors of a splendid dream are captured in glass for you to enjoy during waking hours.

As lovely filled with your favorite blooms or as it is alone.
Let your dreams come to life with this artistic vase.


5.38" x 2.75" x 10.4"
849179004903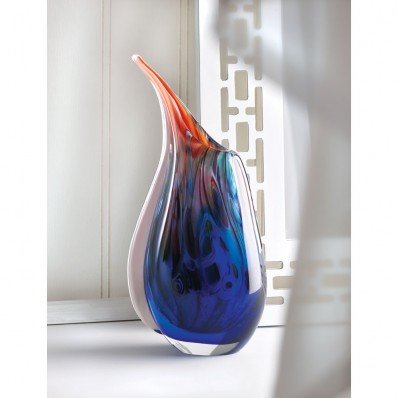 Peacock Fantasy
Like the magnificent feathers of a peacocks tail, a dazzling fusion of color and shape adds lustrous life to this regal glass vase.

A theatrical centerpiece that transforms a room into an elegant gallery of modern art!

6.75" x 6.75" x 17"
849179001988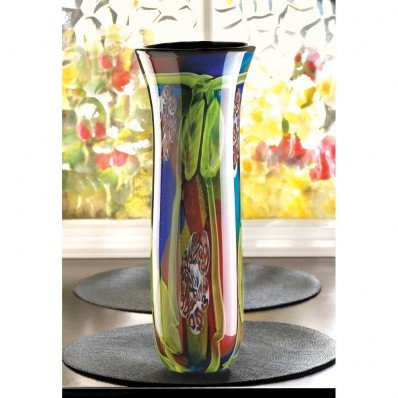 Color Splash
A splash of color and a drop of pure art makes this art glass vase a true masterpiece!

The vivid colors will delight your eyes and enhance any room.
The fascinating design is simply stunning.

Set this beauty on display and enjoy as the compliments come pouring in!

16.5" x 7.5" x 8.5"
.849179015466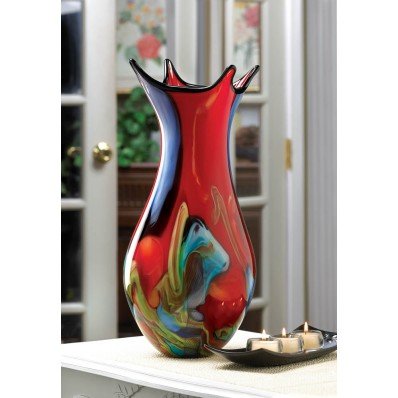 Ociania
The swirling of a restless ocean is echoed in the rich azure hues of this glass art vase.

Captivating like the sea itself.
This piece is as fanciful as it functional an ideal vessel to display a vivid bouquet of flowers or sublime stand-alone work of art.

6.75" x 6.75" x 12"
849179004910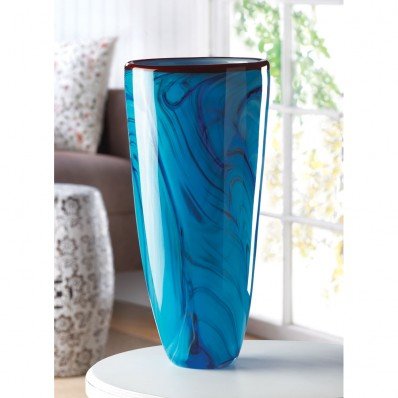 Galaxy
Mesmerizing swirls of color and a shapely free form silhouette come together to create a truly stunning piece of art!

Place this gorgeous art glass vase where its sure to be admired by all.

8" x 4.75" x 15.5"
849179010423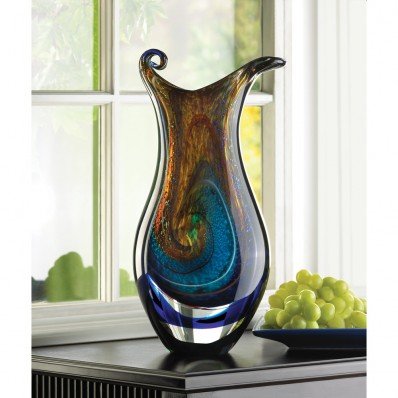 Summer Tide
A surefire way to enhance the beauty of any room, the Summer Tide Art Glass Vase is truly a masterpiece.

Royal blue glass teeming with blooming bursts of color will complement any bouquet
It looks just as lovely when solitary.

5.38" x 5.75" x 13.1"
849179004927