New World Items with Old World Prices
Unusual Wine Racks
Scroll Triangle
Place your favorite vintages at center stage with this dramatic display rack!
Graceful spirals of wrought iron create an eye-catching display while cradling six bottles of wine at a vintners ideal storage angle.
A stylish space-saver that lends an elegant touch anywhere
13.5" x 7" x 15.2"
849179003869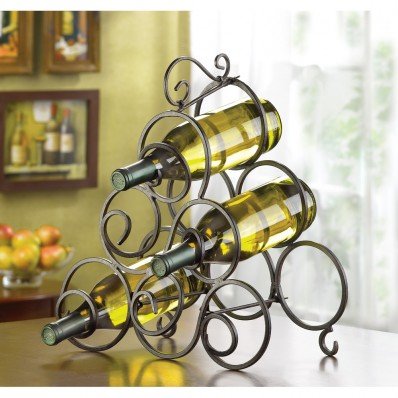 Grand
Show off your favorite wine with style and keep them within easy reach!
This attractive metal display stand features a decorative top handle and holds nine bottles.
8" x 7" x 23.6"
849179017002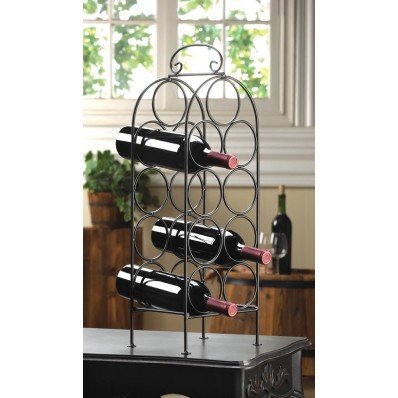 Vintage 9 Bottle
20.00" Long x 13.00"Wide x 7.50" High
746851436192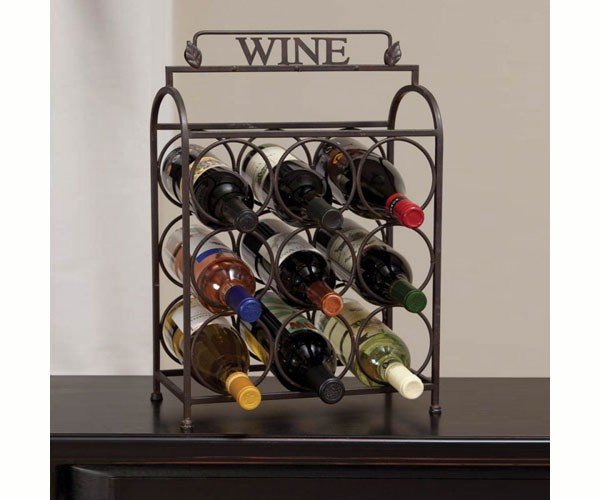 Eiffel Tower
Put your wine on display the French way!
This counter top wine bottle holder has space for six bottles of your favorite vino.
It has a charming metal wire frame that looks like one of the most iconic landmarks in the world!
18.1" x 5.88" x 25.6
849179015398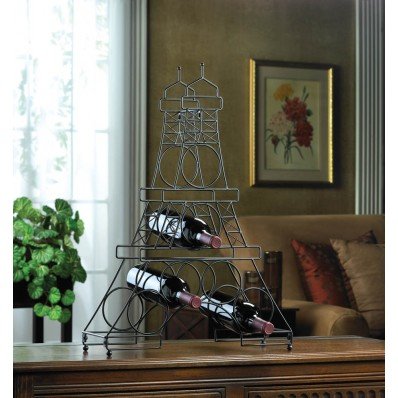 Oceanstar

The Oceanstar 2-Tier Stack able Bamboo Wine Rack is a stylish and fun way to store your wine collection.
Made with 100% bamboo, the decorative wine rack is durable and versatile as it can be placed either side by side, stacked on top of each other, or placed separately in different areas.
It can hold up to 9 bottles on each tier and is fun and easy to assemble with no hardware or tools necessary.
Just interlock the blocks and the wave bars together.
The wavy style not only acts as the wine bottle holder but offers an aesthetic design that is pleasing to the eye.
It is an elegant wine rack for the home and acts as a great gift for any wine collectors or enthusiasts.
11.9 x 34.5 x 12 inches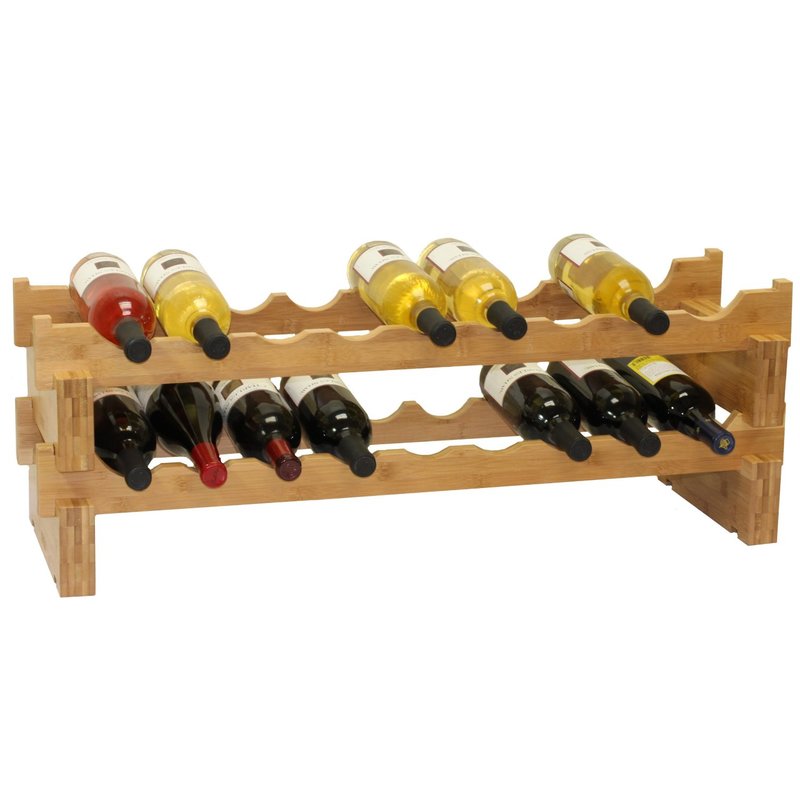 Cask
A barrels worth of good times and great wine will await you when you bring this wine rack home.
A wooden barrel complete with metal banding and golden rivets has space for multiple bottles of your favorite vintage.
Thanks to the inset black metal wire rack it is strong and eye catching..
Holds 7 standard sized wine bottles.
23" x 17.5" x 12"
849179015534