New World Items with Old World Prices
16½" x 16½" Bird baths with Stand
16½" x 16½" Bird baths with Stand
Lush Garden
A tempered-glass bowl with brightly colored birds and foliage.
It brings about the scene of a cheery morning in a lush garden.

The streamlined metal stand puts a modern twist on the classic birdbath.
The tropical hues will create a happy watering spot for the birds in your neighborhood.
Birdbath: 16½" x 16½" x 2¾" high;
Stand: 20" high.

849179003500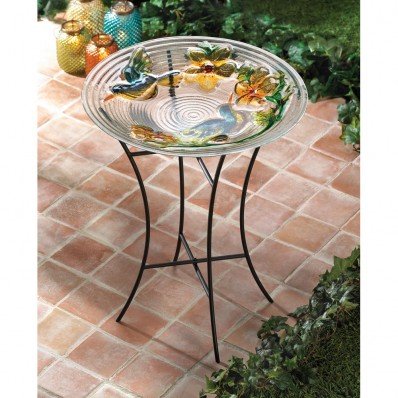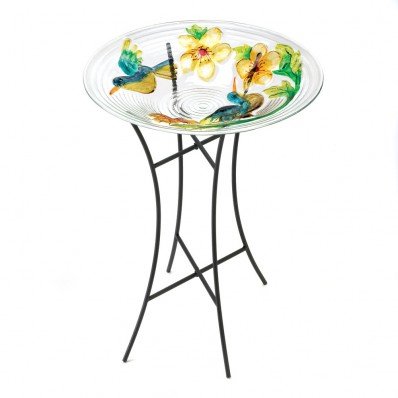 Radiant Sun
The colorful mosaic bowl and the sleek, modern metal stand make this birdbath a contemporary classic.

The wise face of this sun surrounded by jewel-toned tiles will brighten the water, attracting birds to take a break from flitting and flying to cool off in your yard.
Birdbath: 15" x 15" x 2½" high;
Stand: 20" high.