New World Items with Old World Prices
13 in. Electric String Trimmer
13 in. Electric String Trimmer
This versatile string trimmer handles grass trimming chores without the noise or pollution of a gas trimmer. Four cutting head positions let you handle sculpted lawns or sidewalk edging.
Dual string cutter head adjusts up to 90° for sloped lawns or edging sidewalks
Automatic line feed
Oversize comfort grip
Adjustable side handle
Shaft extends 13-1/2 in. to 22 in.
Flip-down edge guard for safety

Amps 4
Speed 7800
Cord 11"
Cutting width 13"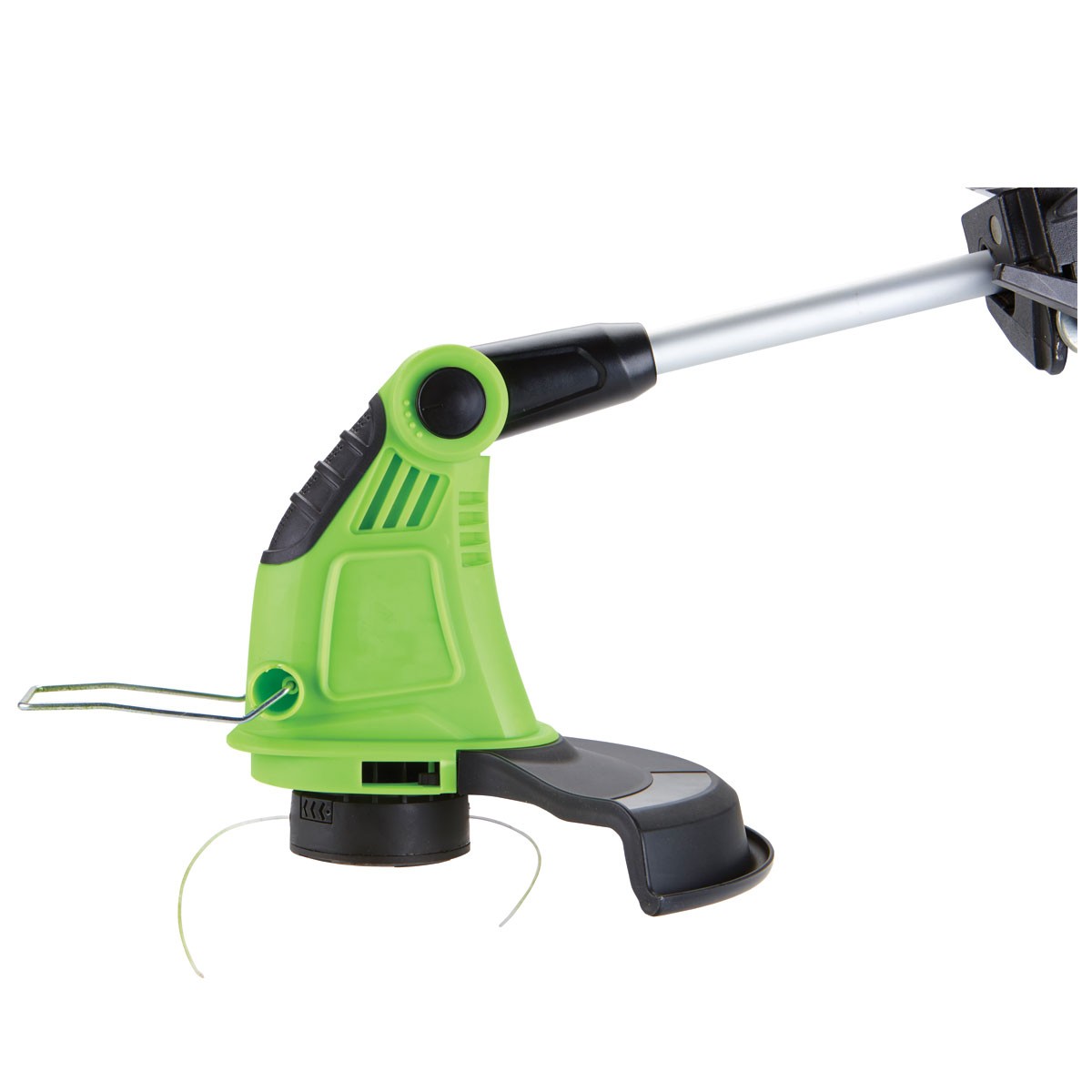 100 Ft. 0.065 In. String Trimmer Line
Specially formulated extruded nylon monofilament string trimmer line for long wear and exceptional performance. The seven-sided trimmer line has multiple edges for cleaner cuts on thick weeds, covering larger areas or light commercial use.
Seven sided extruded monofilament line for cutting thicker weeds and grass
Excellent performance on residential and light commercial applications
Line diameter 0.065 in. (1.7mm)
Compatible with the Portland™ Electric String Trimmer and the Lynxx™ 40V Lithium Cordless String Trim