New World Items with Old World Prices
10" Haitian Metal Painted Steel Drum Sun Face
10" Haitian Metal Painted Steel Drum Sun Face
Made from steel drums by Haitian craftspeople in the section of Port-au-Prince, Haiti called Croix des Bouquets.
This sun is three dimensional with a diameter of 10 inches. It has a small hook to hang the piece.
They are sponge painted with bright colors inspired by the local Haitian culture.
Blue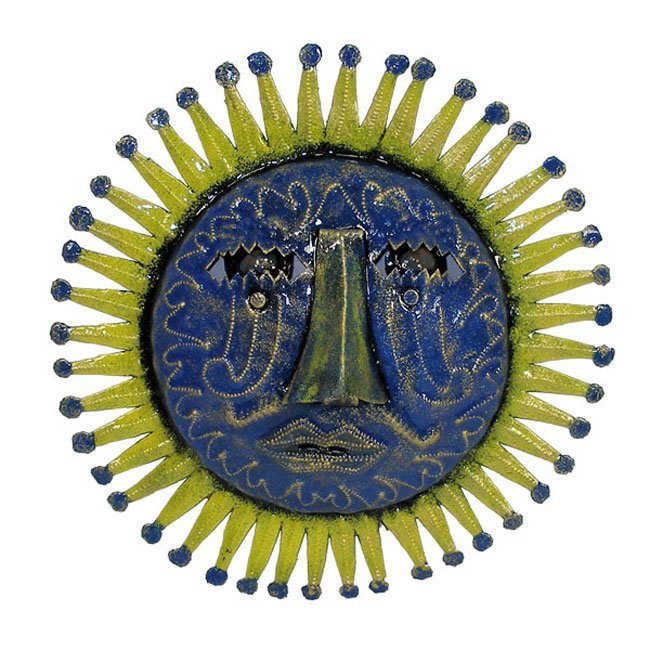 Natural