New World Items with Old World Prices
Unusual Candle Holders
Pyramid Tower Hurricane Lantern
Sleek, slim and stunning!

These minimalist hurricane lanterns will glow with the light of your favorite candle.
They look like a modern piece of art.

Three slender legs are topped with a golden circle and the glass candle cup below is the perfect finishing touch.
Short
6.25" x 6.38" x 22.5"
sl10015532g
849179015817
Tall
7.38" x 7.5" x 36"
sl10015533g
849179015824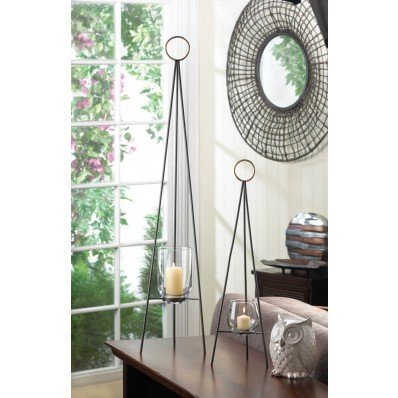 Knotted Rattan
Equally rustic, tribal, antique and modern this is a truly versatile candle stand that can work in any decor!

The metal framework of this stand is wrapped in a knotted rattan style.
It creates a visually stunning and textural decor accent.

The top pedestal is the perfect perch for the candle of your choice.

Pair it with the large version for ultimate style!

Short
4.94" x 4.94" x 15.1"
sl10015536g
849179015855
Tall
4.5" x 4.5" x 19.8"
sl10015535g
849179015848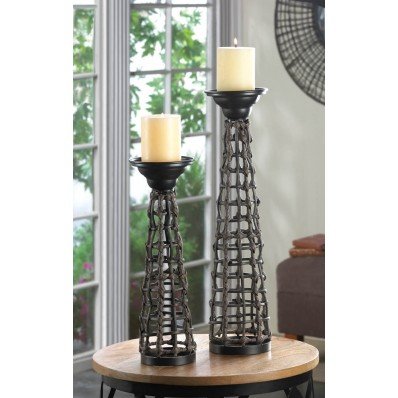 Eiffel Tower
Tres magnifique!

This beautiful candle holder gives your room Parisian style and gentle glow.
It has intricate metalwork inspired by one of the worlds most recognized structures.

This Eiffel Tower holds a glass candle cup in the base thats ready for the candle of your choice.
8" x 8" x 15.5"
sl10015674g
849179016210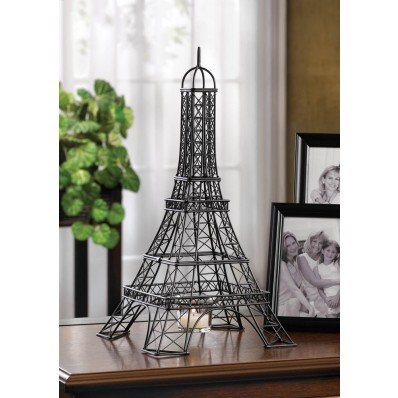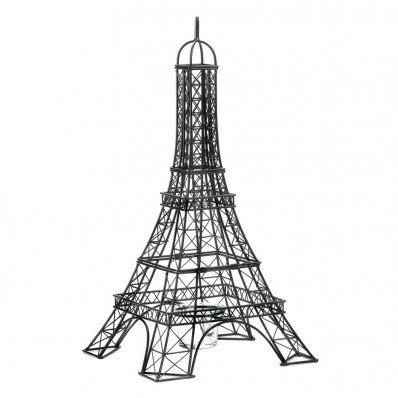 Golden Gate
A candlelit accessory and a conversation starter, all in one!

This candle holder features six fluted clear glass candle cups set on the framework of a suspension bridge.

Metal posts, golden wires, and beaded details make this a lighting accent that is your rooms bridge to style!
19.5" x 4" x 13"
sl10015495g
849179015541
..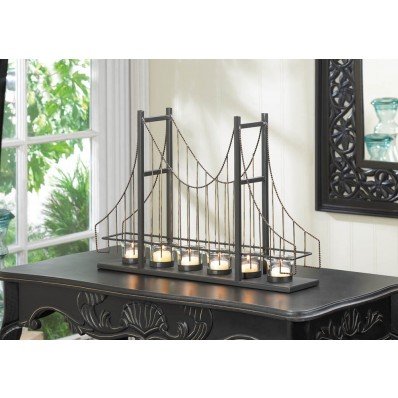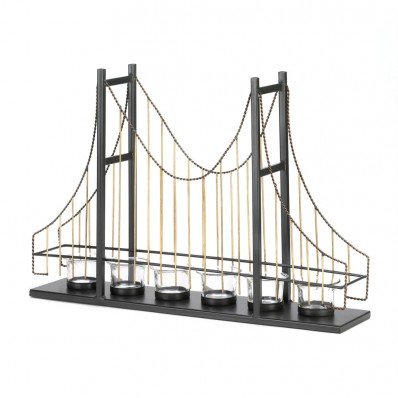 Sunset Bridge
This is truly simple, sleek and stunning!

This gorgeous lighting accent features seven golden glass candle cups mounted in a modern-yet-classic metal framework.

Light the candles of your choice inside and your room will be drenched in the warmest sunset glow.
21" x 4.12" x 6.75"
sl10015819g
849179016753