New World Items with Old World Prices
Tomato Growing Tower
Ideal for small spaces, The Tomato Tower lets you grow your own delicious tomatoes even on a balcony or patio.
Grow your tomato plants without planting a garden!
>This specially-designed tall cage supports the plants as they grow and makes harvesting the tomatoes easy.
Great for patios or balconies, the sturdy, plastic pot features self watering holes in the base.
Just add water in the holes and the soil will absorb it.
Includes 12 tier support rods.
Plants and soil not incl. 9 3/4" Square x 47 1/2" High
Also great for other climbing vegetables and flowers!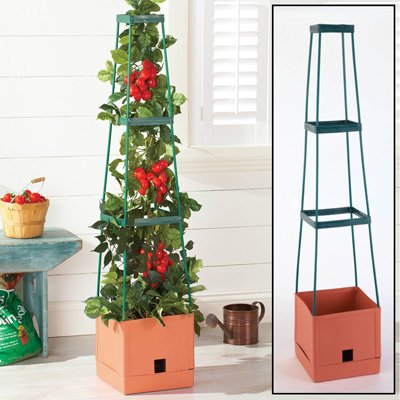 Convenient side slot for watering!
Stack-able support tower "grows" with the plant!