New World Items with Old World Prices
Plant Stands
Please remember out prices include Free Shipping!

Bucket Trio
A trio of charming planter pots sit inside this black metal frame.
They are waiting for your plants to brighten their day!
Add cheer to your living space is as easy as 1-2-3!

This adorable planter trio features three black metal pots that nestle into a scrolling black metal frame.

Perfect for your patio table, porch, or anywhere you could use a triple dose of greenery.

Plant your favorite blooms and enjoy! 15" x 5.25" x 12"
849179016371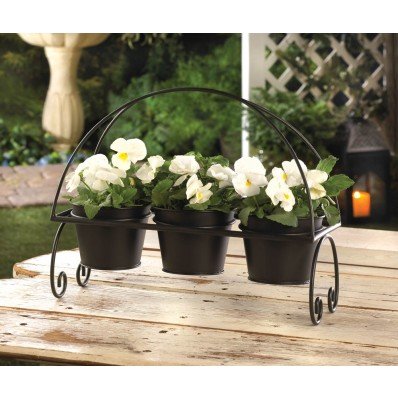 Two Tier
Lacy scrolls in a verdigris-style finish comprise this two-tier plant stand.

A graceful addition for indoors or out; shelves securely hold two of your favorite plants!

9.25" x 9.25" x 28"
849179002725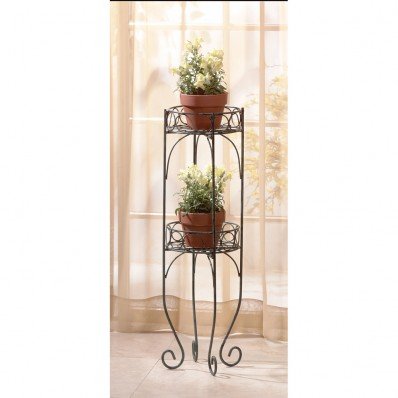 Bucket Trio with Faucet
Shower three of your favorite potted plants with charm!

This black metal plant stand features a decorative shower head and faucet handle.

Place three plants inside the containers of this circular stand and watch as your potted garden blooms with appeal. The black metal framework features curled feet and a faux shower head and faucet handle that will add undeniable charm to your yard or patio.
14.5" x 14.5" x 31.2"
849179016661
Hour Glass Triple
Display your blooming beauties on a plant stand that is just as lovely as they are!

This iron stand features three slatted platforms and an alluring hourglass shape with curling iron embellishments crawling up the center.

The two lower platforms hold smaller pots, while the top center platform can hold your proudest plant.

Comes fully assembled.

The top platform measures 11 5/8" diameter and the bottom two measure 8 1/4" diameter.

The height of the 2 side platforms from the floor is approximately 6 1/2" high.
849179017057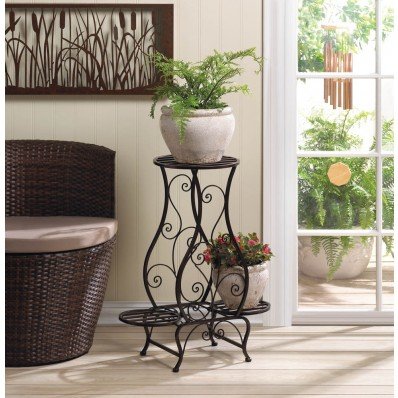 Spiral Showcase
Give four of your favorite plants a supremely stylish showcase!

This metal plant stand features four mesh platforms, a curved banister and four scrolling feet below.

Standing at more than three feet tall, its a grand way to exhibit your green thumb.
This iron plant stand is finished in black.

Four pie-shaped platforms are ready to stage the plants of your choice.
17" x 16.5" x 39"
849179017552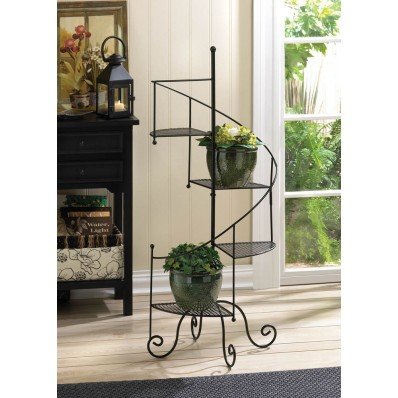 .....
Ivy Staircase
Airy strands of ivy grace this staircase style plant stand.

Six shelves place plants at graduating heights, creating a dramatic display of greenery!

22.2" x 22.5" x 38.5"
849179012021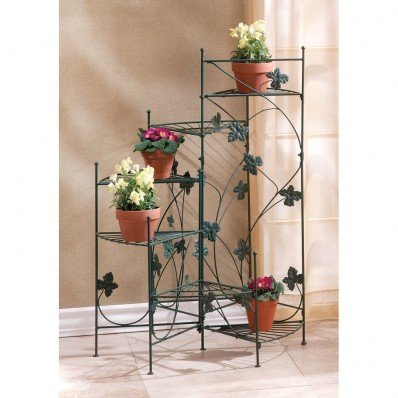 French Market
Set of three

Old World elegance galore! With rich burnished coloring, graceful shapes and three graduated heights, these handsome stands transform your favorite plants into an instant artistic display.

Small: 8¼" x 8¼" x 21½" high;
Medium: 10" x 10" x 24¾" high;
Large: 12¼" x 12¼" x 28" high.
849179012724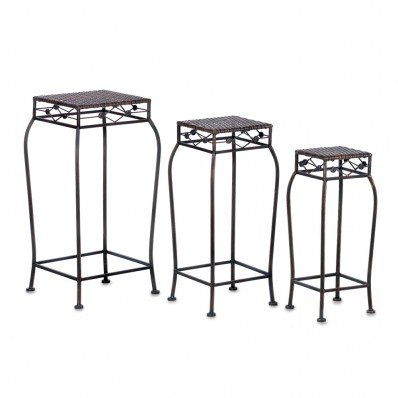 Garden Grove Bench
Give your favorite potted plants the best seat in your yard!

This charming miniature bench is made from gorgeous wood and ready to hold you beautiful blooms.

Plants not included.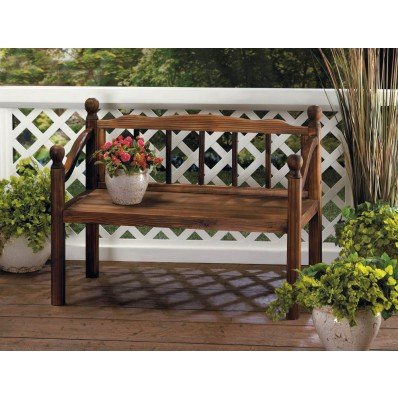 Lone Star Horseshoe
Your three favorite potted plants will love being in the saddle of these Western stands.

Made from cast iron and embellished with horseshoes and lone stars.
31.5" x 16" x 23.5"
849179021580
These plant stands come in three sizes and heights to make a great showcase of your green thumb in any room.
Large: 14" diameter x 27 1/2" high; medium: 12" diameter x 25 3/4" high; small: 10 1/8" diameter x 23 1/4" high.
849179022686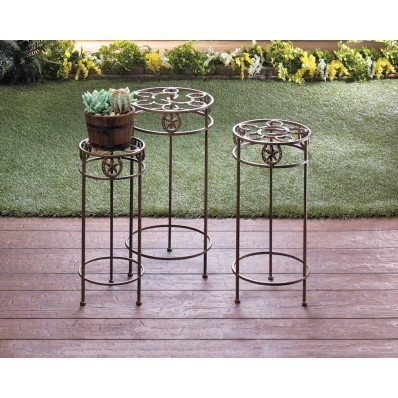 Cast Iron Two Tier
Display your favorite potted plants in this gorgeously detailed cast iron stand.

The rectangular container features lovely flourishes, and below is an additional display shelf.

20.8" x 8.5" x 28.8" 21.2 pounds
849179015718