New World Items with Old World Prices
Outdoor Apple Barrel Fountains
Outdoor Apple Barrel Fountains
Three Barrel Cascading

The waterfall cascades from the top barrel to spout down the faces of three stacked bushel baskets.
This generously sized fountain with genuine wood trim adds bountiful rustic flair to your outdoor surroundings!
30 Lbs. 23.5" x 23.5" x 30.5"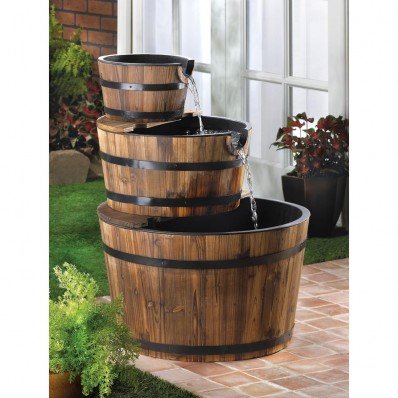 Cascading with Pump
Ready for a dramatic and charming fountain for your yard?
This beautiful three-tiered fountain features apple barrels with black iron banding, and the top has an old-fashioned black iron pump that makes the whole fountain flow with water.
6W submersible water pump included.
74" long power cord.
18 Lbs 23" x 14" x 33"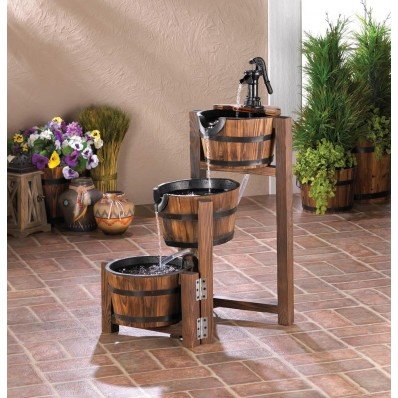 Pump and Barrel
This vintage-inspired fountain and planter trio is an ode to simpler times.
The soothing sound of cascading water falls from the well pump into wooden barrels, and when you add a splash of greenery in the front-mounted planter trio, you will have a peaceful oasis of a bygone era in your yard!
Each small bucket: 5" x 5" x 4" deep;
Large bucket: 21" x 21" x 10" deep.
25.8 Lbs.