New World Items with Old World Prices
My Spy Window Bird House
The My Spy Bird House™ lets you peek inside the birds life.
A transparent, two-way mirror on this window-mounted house gives you a first-hand look at the amazing life of birds.
From building nests to hatching eggs to feeding their young.
You and your family can observe everything that happens inside without disturbing the family
It's constructed with durable, all-weather materials and equipped with strong suction cups that attach to any glass surface.
Great for chickadees, wrens, nuthatches and other backyard species.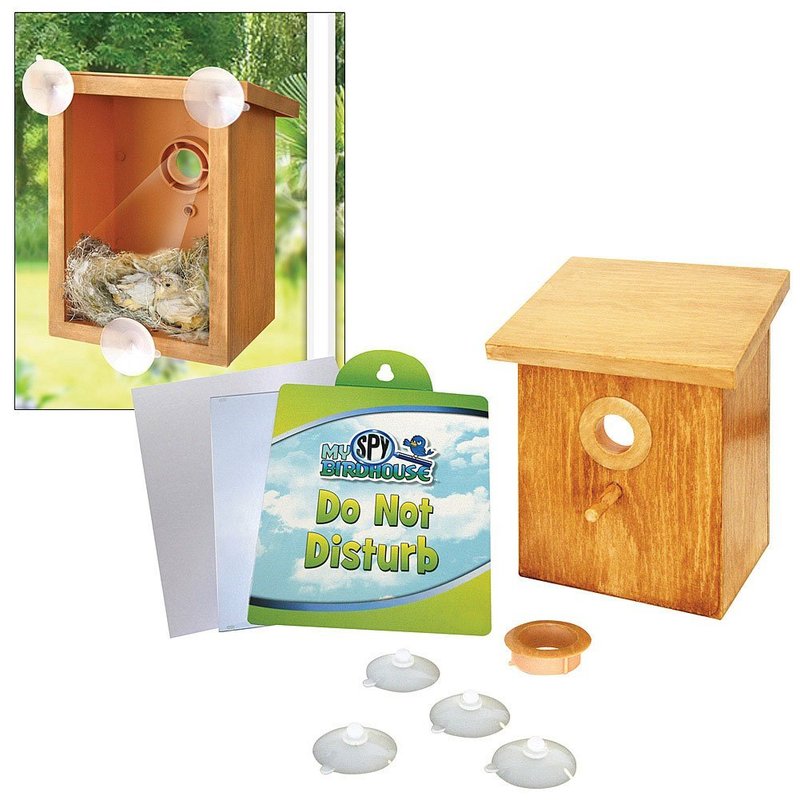 The house makes a great educational tool for kids and adults alike.
4½"Long x 6¼"Wide x 7¾"High.