New World Items with Old World Prices
Lions Head Courtyard Fountains
Lions Head Courtyard Fountains
Standing Fountain
Inspired by European palace decorations, this faux stone fountain instantly creates an elegant impression.
Graceful curves and classic lions head theme add timelessness to your surroundings!
Outdoor use only.
10 Lbs. 13.9" x 8.38" x 23"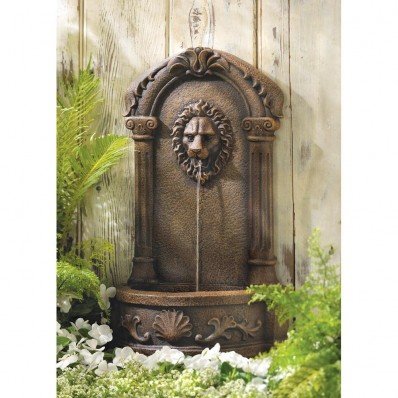 Wall Mount
Mount this classically styled fountain on any wall to recreate the elegant ambiance of a Greco-Roman sanctuary.
The look of carved stone without the weight and expense! Submersible water pump included.
This fountain is not weather proof and might cause the paint to peel off over time.
Cover when not in use
17 Lbs. 18" x 10" x 30"