New World Items with Old World Prices
Assorted Solar Mobiles
Let these Solar Mobiles brighten your spirit as well as your outdoor spaces
Hummingbirds

Solar hummingbirds absorb the sun's energy during the day to glow softly at dusk. Plastic
• Six Hummingbird Solar Mobile
• Brighten your outdoor spaces
• Absorb the sun's energy to glow softly at dusk
Size
6" diameter. x 26" Long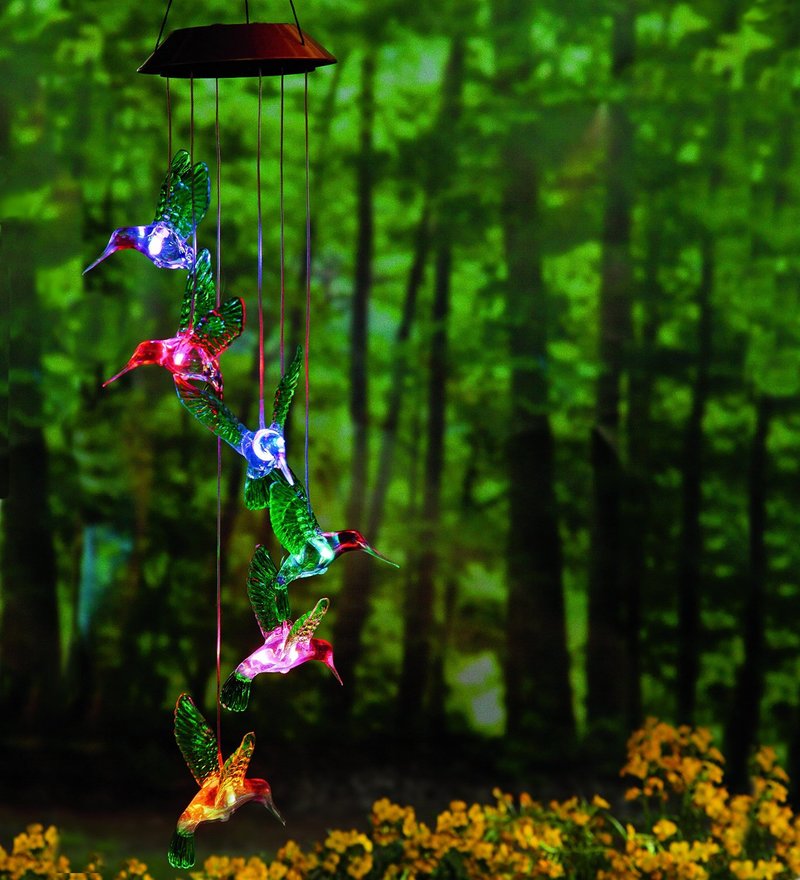 Dragonflies
In Ireland and parts of Europe, some fables and fairytales told that if you followed a dragonfly, it would lead you to fairies. Others said they're fairies' steeds. In our mobile, six colorful solar dragonflies absorb the sun' s energy during the day to glow softly at dusk. Easily hangs from a porch, deck, soffit or a shepherd's hook. Plastic.

• Glow-In-The-Dark Dragonfly Mobile
• Brighten your outdoor spaces
• Six multi colored solar dragonflies glow softly at dusk
• Easy to hang
• Plastic

Size
7"W x 8"Diameter x 27" Long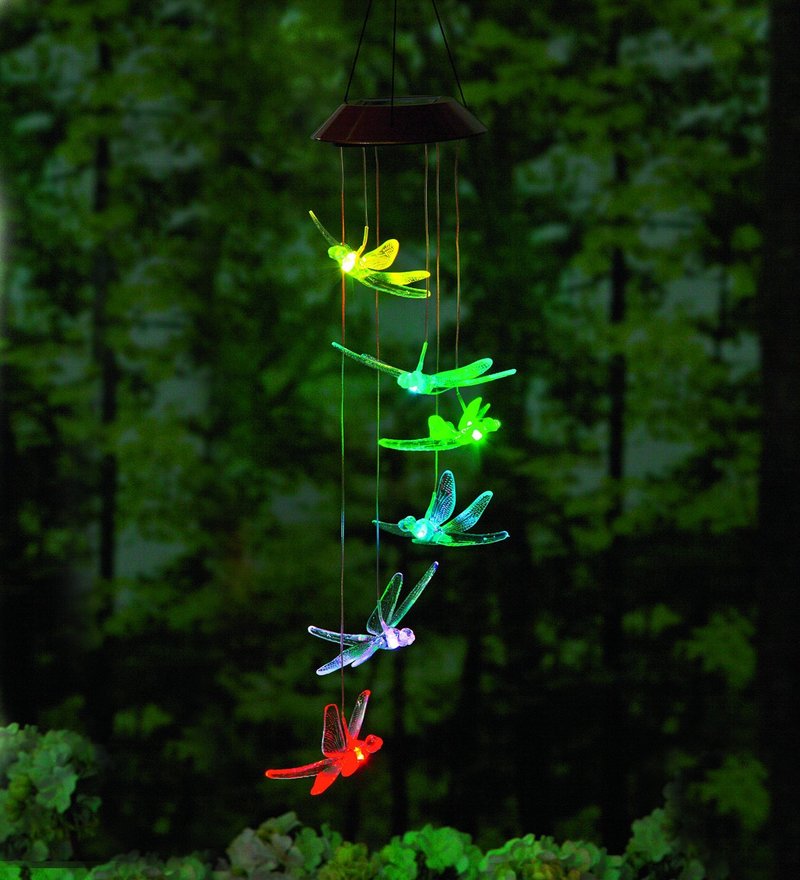 Sun and Moon
This Solar Sun and Moon Mobile will fill your outdoor spaces with celestial whimsy and your nights with color.

Three plastic orange suns and three plastic blue moons cascade from a dark brown-colored top.

The plastic top's solar panel absorbs the sun's energy to light up the suns and moons at dusk.

This weather-durable solar mobile hangs easily from any porch, deck, shepherd's hook or tree.

It's a wonderful way to bring the wonder of the sky to your outdoor decor.

For brightest glow, place in full sun.

• Solar Art Mobile With Suns and Moons
• Orange suns and blue moons
• Dark brown-colored top with solar panel
• Lights up at night
• Hangs from any porch, deck, tree or shepherd's hook

Dimensions
5" diameter. x 28" Long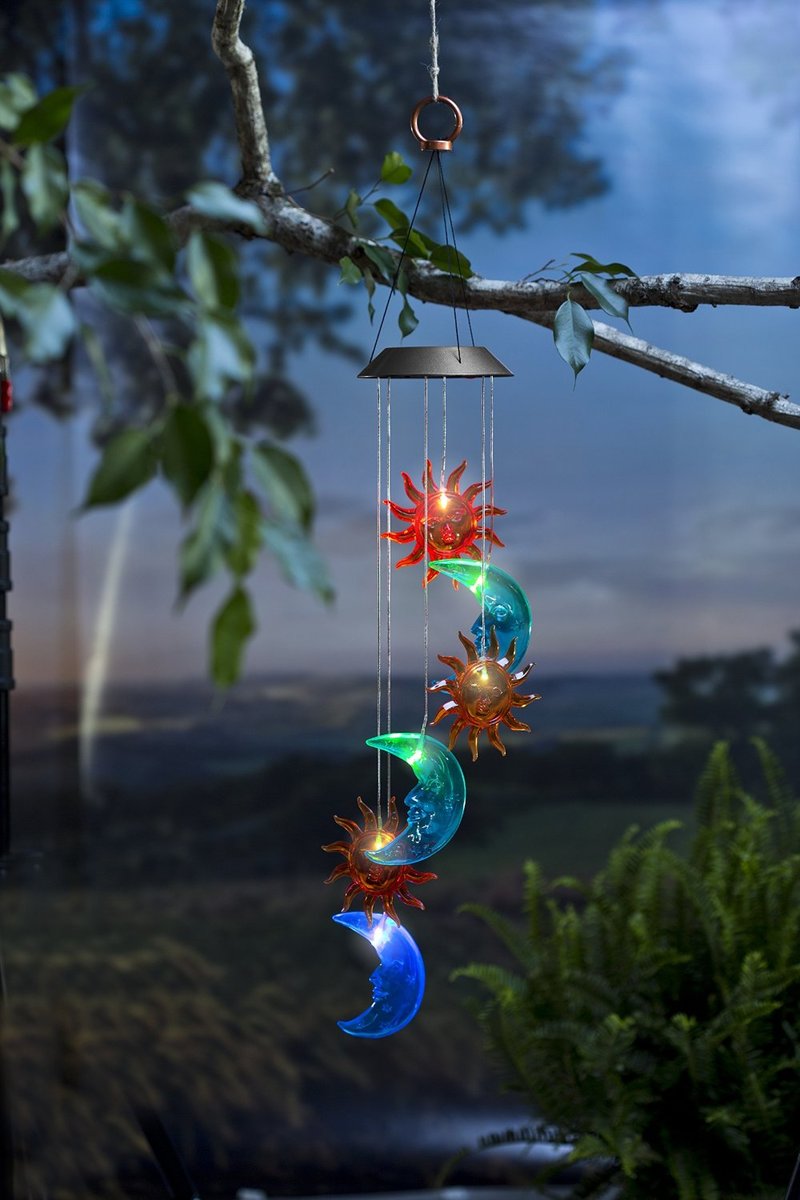 Cardinals
5.12 Long x 26.38 Wide x 5.12 High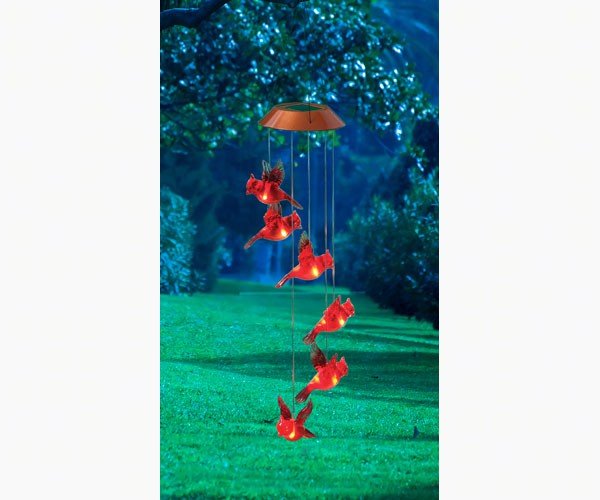 Butterflies
746851932267
5.12 Long x 26.38 Wide x 5.12 High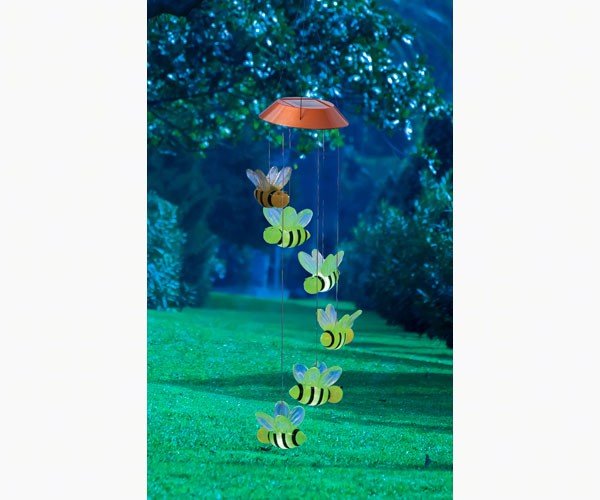 Flip Flops
746851932243
5.12 Long x 26.38 Wide x 5.12 High