New World Items with Old World Prices
Fine Chess Sets
These sets are fine quality and detailed. True Collector's Items.

Carved Soapstone 10" Chess Set
Enjoy the game of kings on a whole new level with this hand carved soapstone 10-in. chess set.
Each piece in this eye-catching set is handcrafted in India using age-old techniques.

The top of the velvet-lined box is also made from soapstone.

Free your inner chess master or indulge a friend's hobby
Dimensions 10 in. x 10 in. x 1.75 in.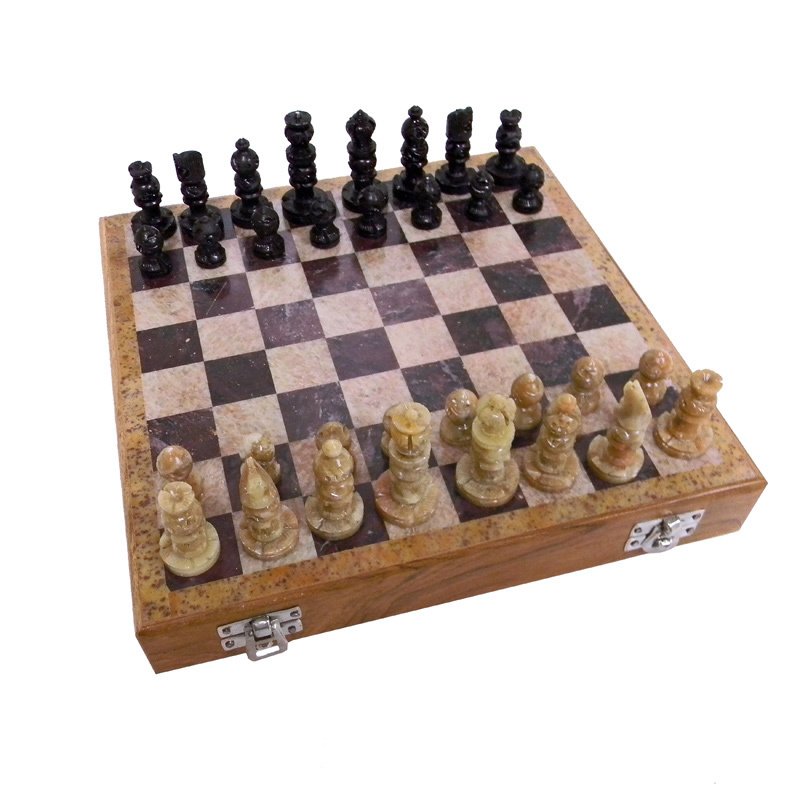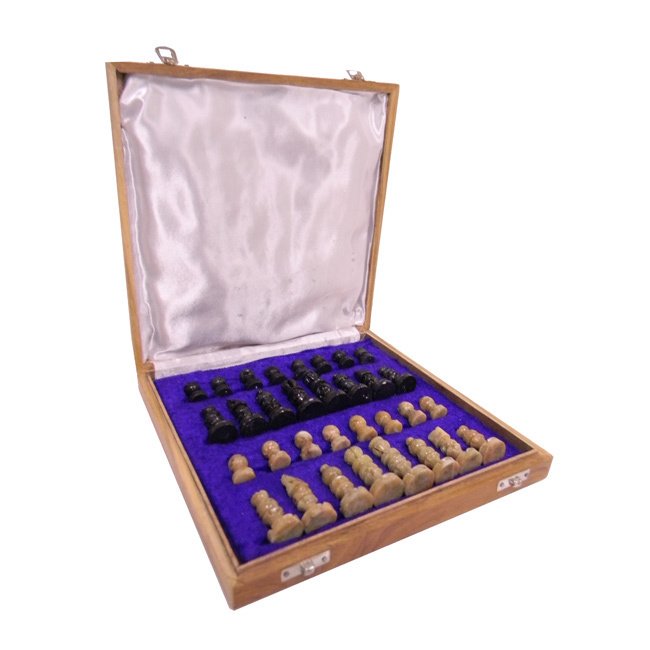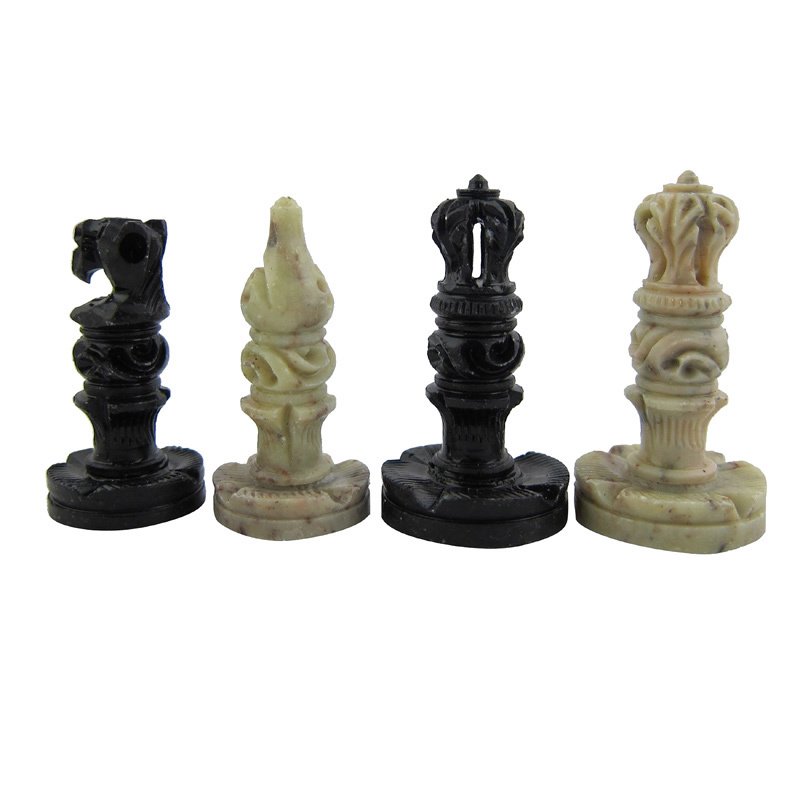 Traditional Metal Chess Set

Enjoy this Classic Game Collection 985 -King measures 2.25".
Includes an Inlay-ed, swival, wood playing board 12" x 12". -With 1.25" squares.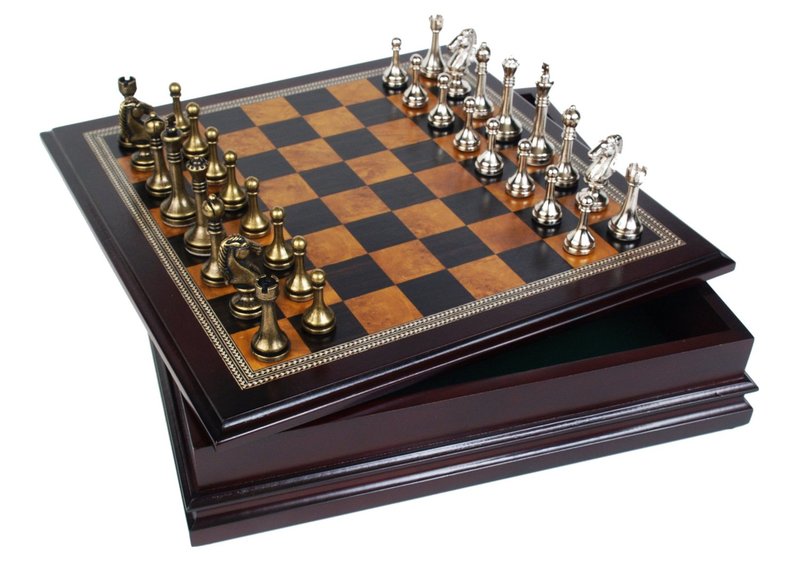 Civil War
Each playing piece of this meticulously detailed chess set boasts authentic costuming and its own period props.
They bring the game alive for any Civil War buff.
14.6" x 14.6" x 1"
849179010171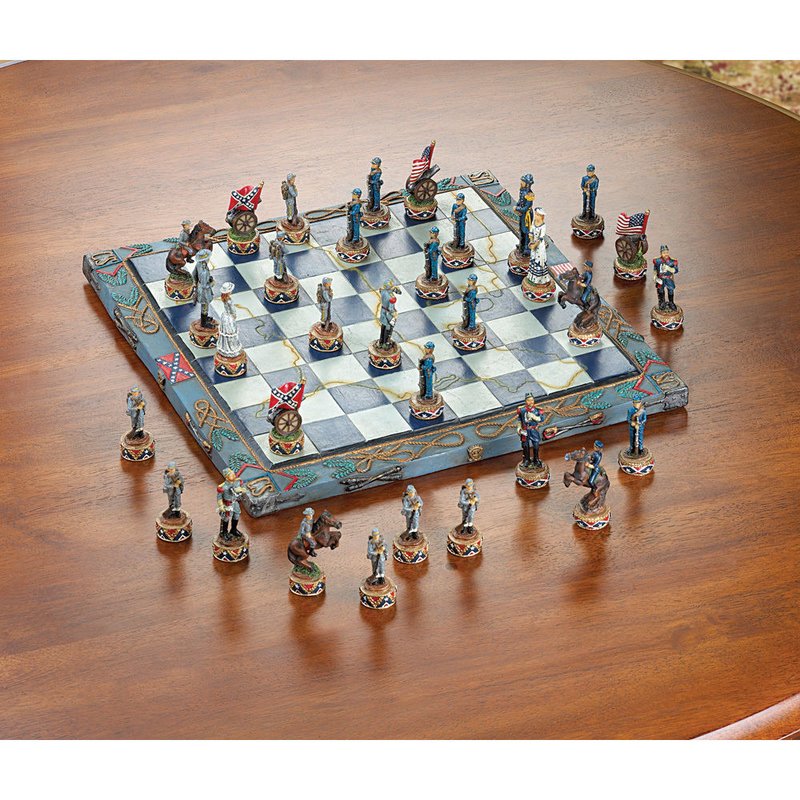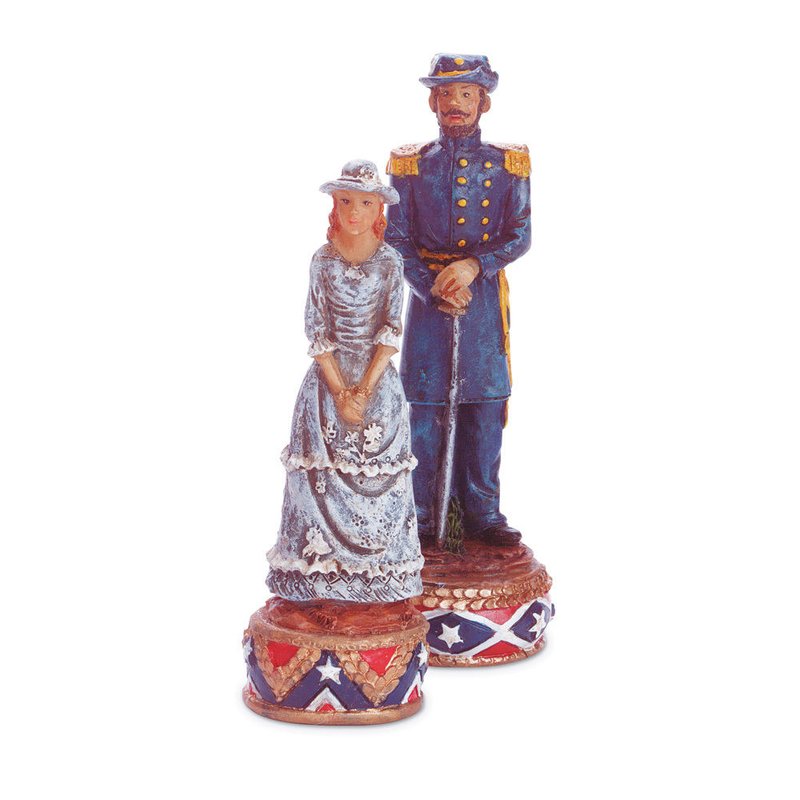 Medieval
Mystical Knights and Dragons square off on a Medieval board.
This adds a legendary feel to the timeless battle of chess.
All 32 finely detailed chessmen fit inside the elaborately carved chessboard case.
17" x 17" x 2.75"
849179003425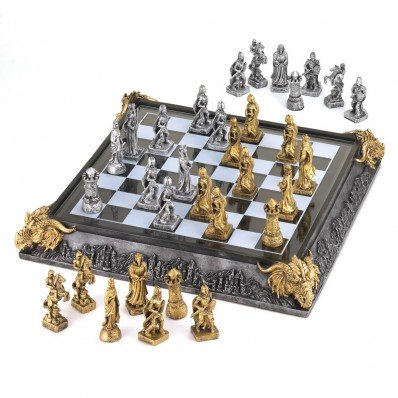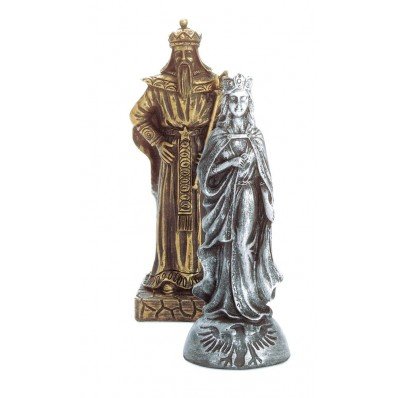 Fairy
In the legendary world of Fairy, the armies of two ancient kings gather for a mythical battle.
Across the fields and woods they march, matching wits and force as players.
The age-old classic strategy game of chess.
This stunning set is sure to be the envy of all, with a clear etched-glass board suspended above a lifelike sculpted landscape.
Each playing piece is a miniature masterpiece, suitable for displaying with pride and poised at the ready should a worthy opponent arise!
16" x 16" x 5"
849179012359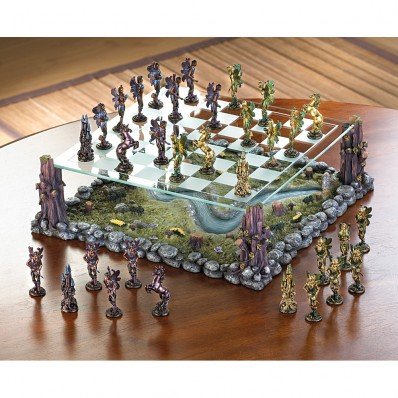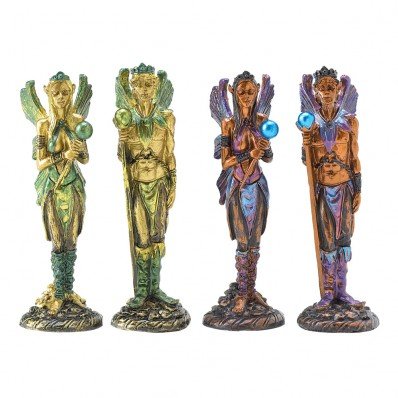 Dragon Kingdom
Fire-breathing beasts battle for supremacy above the charred remains of dragon warriors that perished in this never-ending battle.
Perched atop four corners of the kingdom, these winged monsters will not rest until they strategically best their opponent.
A thrilling and visually stunning way to enjoy a rousing game of chess.

Tallest game piece is 2 3/4" high;
Smallest game piece is 2 1/8" high.
15.5" x 15.5" x 5"
849179004606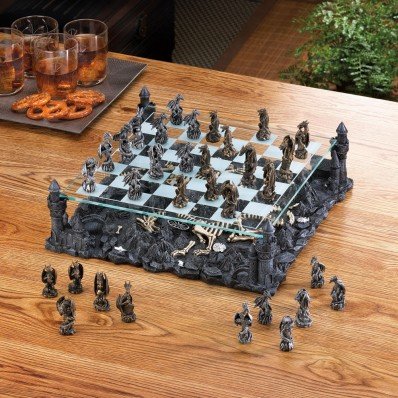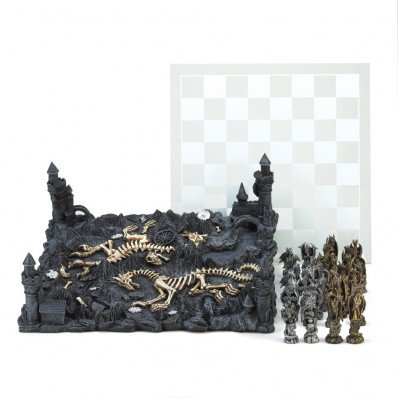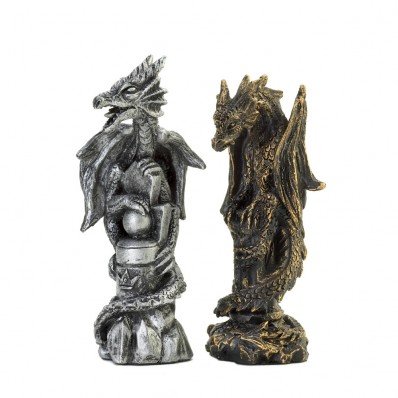 Dawn of Battle
The dawn of chess, brought to life with blue and red winged beasts in a legendary battle as old as time itself.
Battalions of finely detailed dragon warriors aim to conquer on a glass game board hovering over a primal river of magma>br>They are flanked by crystal spikes.
Chess collectors and dragon aficionados alike will delight in this set.

Tallest game piece is 2 7/8" high;
Smallest game piece is 2 1/4" high.
15" x 15" x 4.25"
849179004613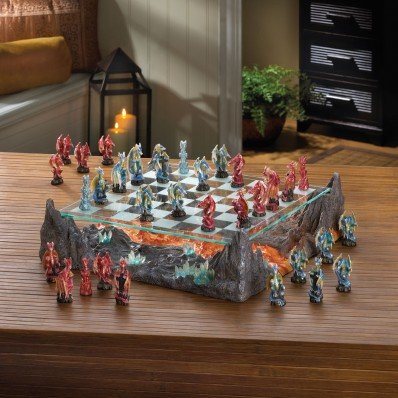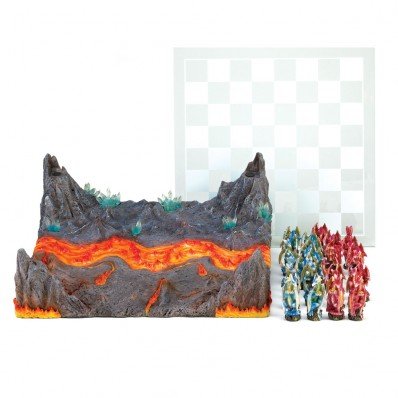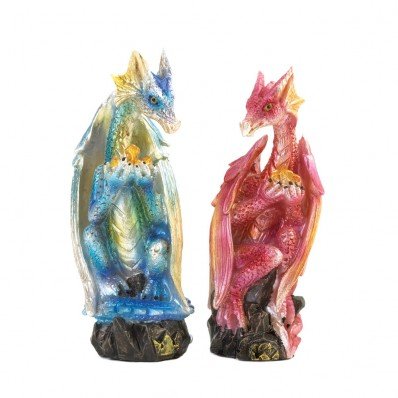 Marble chess set, 'Sophisticate' - 11 Inch...
11 Inch Hand Carved Marble Chess Set Mexico [More]