New World Items with Old World Prices
Decor 10" Stepping Stones
Decor 10" Stepping Stones
Decor Stepping Stones are made of quality cement and are all original designs.
Each piece is hand sculpted and painted and may include mosaic glass; gem accents, metallic paint, detailed decals and epoxy filled areas for added detail.
A keyhole hanger is cast in the back for hanging purposes or stone can be placed on the ground.
Dimensions: .75" Deep x 10" Diameter.
Hummingbird
Butterfly Faith

096069111184
096069111153
096069111139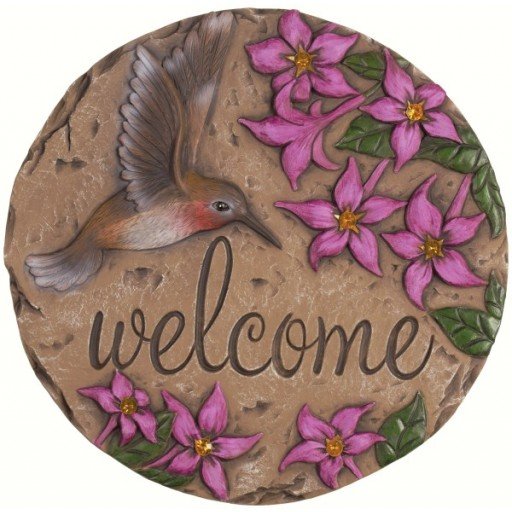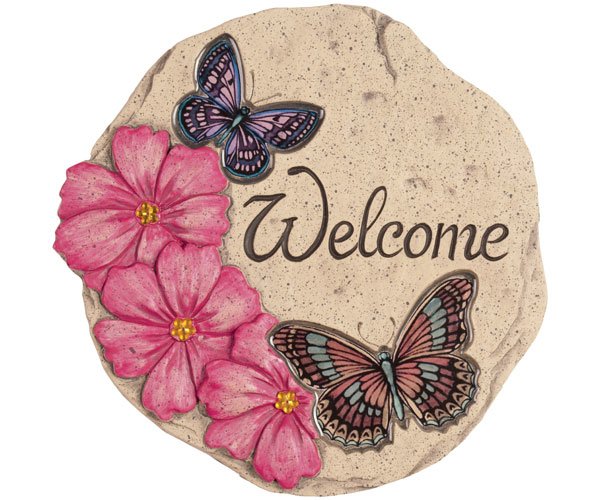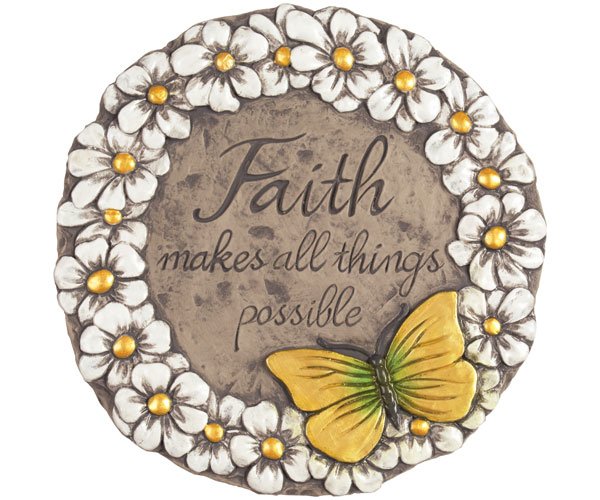 Jeweled Hummingbird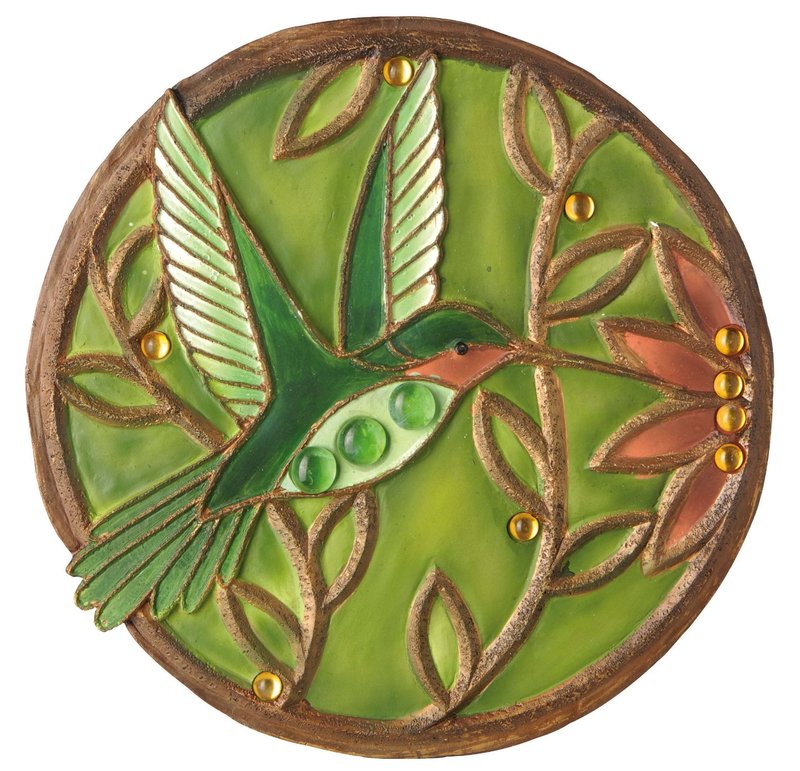 Make Your Garden Stepping Stone Kit
Make a garden stepping stone that glitters during the day, and glows at night!
Complete with everything needed to make and decorate one 5.5 x 7.5 x 2.25 inch garden stone.
Includes concrete mix, mixing bag, disposable gloves, oval shape stone template, 2 glow stars, 8 glass marbles, set of plastic crystals, and full printed instructions.

85761045101