New World Items with Old World Prices
Buddha Inspired Indoor Fountains
Buddha Inspired Indoor Fountains


Peaceful Buddha
The peaceful face of Buddha and calming sound of trickling water will give you a sense of serenity.
Sculptural and modern, it will be a handsome addition to your room.
Simply plug in this tabletop fountain to make it glow with soft light and flow with cascading water.
76" long power cord included. Submersible water pump included.
6" x 4" x 9.5"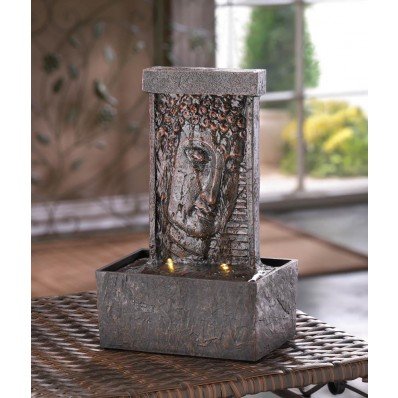 Hand of Buddha
Stone-look fountain is a fitting symbol of the source from which all blessings flow.
Cascading water creates a harmonious sound, turning any surrounding into a serene retreat.
120V submersible water pump included.
9" x 7.88" x 11.5"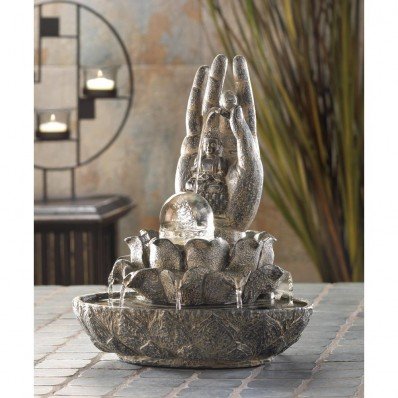 Golden Buddha Temple
Buddha reclines within the shelter of his temple as cascading blessings flow from his glowing basket.
Faux-stone tabletop fountain is the perfect centerpiece for your own shrine of serenity!
Submersible water pump included.
7" x 6.5" x 12"