New World Items with Old World Prices
14-Inch Hanging Art Planters
14-Inch Hanging Art Planters
Stylish Hanging Art Planters offer a healthy environment for your plants to grow and beautiful designs.
Decorate your home and patio.
These hanging planters (or hanging baskets) feature a durable inner liner that protects and insulates the roots allowing plants to grow healthier and more vibrant foliage.
It also protects the outer layer of the planter from getting dirty from water and soil so your planter stays vibrant and colorful.
The outer material of the planter is made from the same fabric flags, which is UV and weather resistant.
These planters come in 10 different designs that feature innovative artwork, such as this beautiful Butterfly design, which brightens up your front porch.
Water plant as normal, excess water will drain from the built-in drain at the bottom.
A three-point metal chain and rigid hook are included to hang this beautiful planter.
The planter holds over 25-pound (pound), which is about 2-gallon of soil and the fully collapsible design allows for easy storage.
These planters are in contact with soil and water on a daily basis.
So remember, just like a garden, your planter is pretty, but it may get dirty.
Butterfly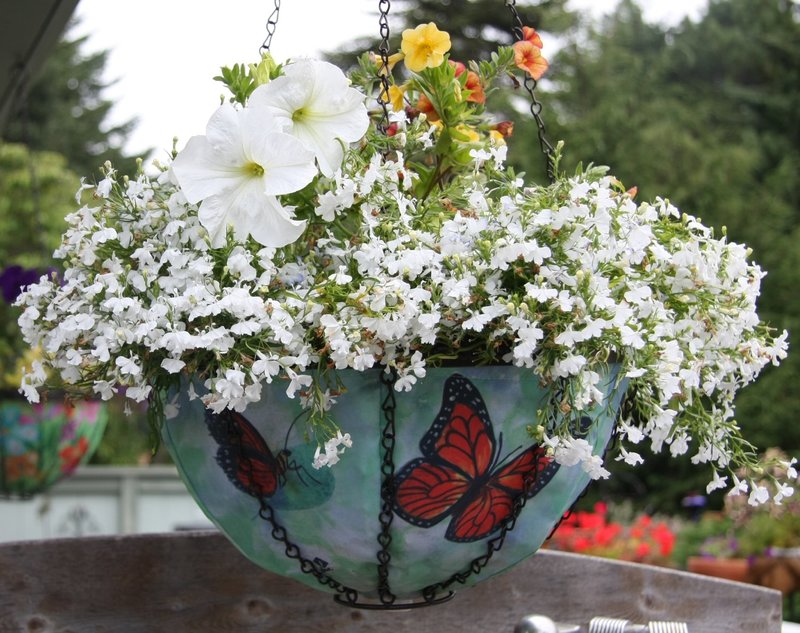 Spring Blooms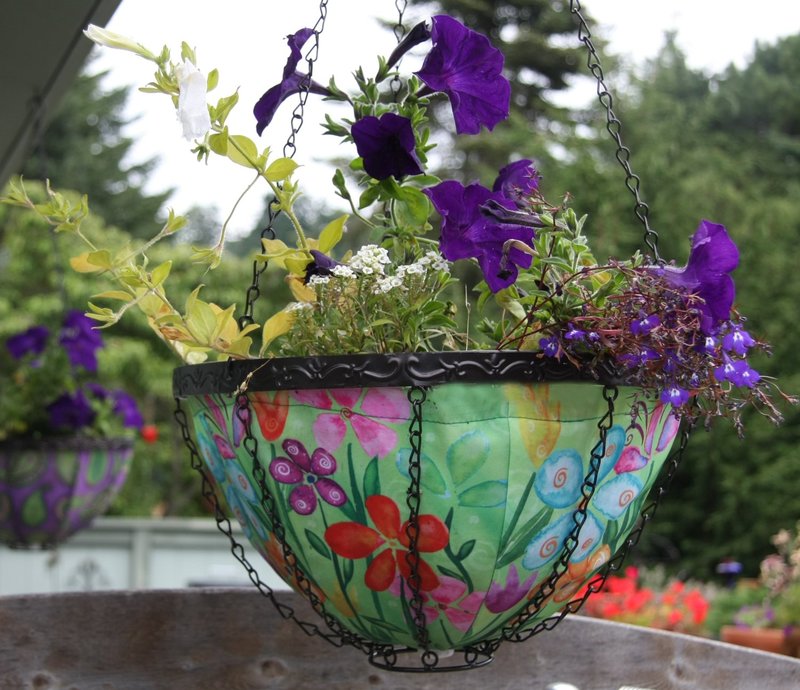 Spring Fuchsia
Purple Paws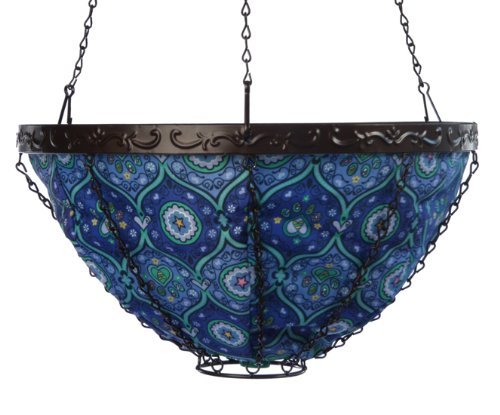 Pretty Peacock